---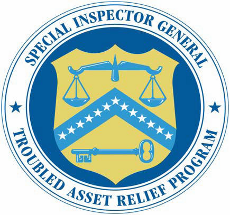 Last week it was Google that, prodded by the feds, cut loose hundreds of mortgage modification scheme advertisers. This week, Bing and Yahoo are doing the same, after years of profiting from the ads, which prey on desperate homeowners trying to avoid foreclosure.
A little known agency, the Special Inspector General for the Troubled Asset Relief Program (SIGTARP), says it has now shut down 125 alleged scams that had been widely advertised on Google, Yahoo and Bing.
SIGTARP investigates, among other things, mortgage modification schemes in which companies charge struggling homeowners a fee in exchange for false promises of lowering the homeowner's mortgage through TARP's housing program known as the Home Affordable Modification Program (HAMP).
Microsoft, which founded Bing and whose technology powers Yahoo Search, said it has suspended its relationship with more than 400 advertisers and has blocked all future advertising associated with the 125 scams identified by SIGTARP. Google suspended 500 advertisers last week.
"Many homeowners who have fallen prey to these scams were enticed by Web banner ads and online search advertisements that promised, for a fee, to help lower mortgage payments," said Christy Romero, Deputy Special Inspector General for SIGTARP.
Upfront fee
That's what happened to Rebecca of Murfreesboro, Tenn., who was told she could lower her house payment through a mortgage modification.
"I had to pay them $2,198.00 and was told ... that if I didn't get the results I needed that I could get a full refund of my money. I did not get the results I needed and have asked for my money to be refunded and keep getting the runaround," Rebecca told ConsumerAffairs.com. "I am about to lose my house because of this."
The latest action won't help Rebecca but may keep other consumers from falling into the same trap, Romero said:
"SIGTARP's work in cutting off these Internet advertisements will immediately and dramatically decrease the scope and scale of these scams by limiting their ability to seek out and victimize struggling homeowners. SIGTARP will investigate and hold accountable criminals who defraud homeowners in connection with HAMP, while doing everything we can to stop homeowners from becoming victims in the first place."
The most common schemes included asking homeowners for an up-front fee and telling homeowners to stop paying their mortgage and to cease all contact with their lender. The schemes included diverting mortgage payments to the scammers, transferring property deeds, and/or releasing sensitive personal financial information. In some instances, the Web sites claimed to be affiliated with the U.S. government through the use of a government seal or name similar to a government agency.
"They send us an application to file, we did, and their fee was $2700.00 upfront, and we paid it," said Elia of Antioch, Calif., in a recent complaint to ConsumerAffairs.com. "On Sat 11-12-2011, we received a letter from Guaranty Bank stating that they are unable to fully process our regular payment since we owe $5710.26. There is no way!! We do not have this kind of money."
What to do
Homeowners can protect themselves from becoming a victim of these scams by seeking a HAMP mortgage modification directly through their lender or mortgage servicer or through HUD-approved housing counselors who are available at 1-888-995-HOPE (4673) or www.makinghomeaffordable.gov.
HAMP is a free program that does not require a fee to be paid to your lender or a HUD-approved counselor.
Homeowners should continue to pay their mortgage directly to their lender and should not send those payments through anyone other than their lender. Homeowners should be wary of anyone who tells them to stop paying their mortgage or to cease all contact with their lender, as these are hallmarks of a mortgage modification scam.
---