---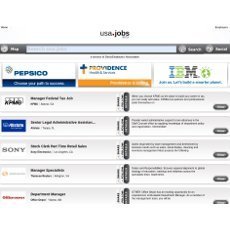 Since the onset of the Great Recession three years ago, many people have seen their credit scores suffer. That lower credit score means they'll have a harder time getting loans, and when they do get a loan, they'll pay a higher interest rate for it.
But will it also keep them from getting a job? Employers are increasingly looking at credit histories before hiring someone.
According to a 2010 poll by the Society for Human Resource Management, 60 percent of surveyed employers conducted credit checks for some or all candidates as part of the hiring process. Because many people saw their credit scores suffer when they lost jobs, it seems especially ironic that a low credit score might prevent someone from getting a better job.
Bigger impact
Now, losing a career opportunity has a potentially higher impact than nearly ever before, while the nationwide wave of foreclosures simultaneously makes it more likely for an individual to have a black mark on their record. So, the question should be asked, is a credit score a legitimate means to judge someone for employment?
Researchers from LSU, Texas Tech University and Northern Illinois University have tried to address that question. Their recently completed a study showcased the link between credit ratings and an individual's personality, and found no connection between poor credit scores and theft.
First, the authors found a link between credit scores and personality types. But it's not the kind of link that many personnel managers might expect.
"With regards to personality and credit – it makes sense that conscientiousness is related to good credit, but what was really interesting was that agreeableness was negatively related to your credit score," said Jeremy Bernerth, assistant professor in LSU's E. J. Ourso College of Business Rucks Department of Management. "That suggests easy-going individuals actually have worse credit scores than disagreeable and rude individuals. This suggests that agreeable individuals might get themselves in trouble by co-signing loans for friends or family or taking out additional credit cards at the suggestion of store clerks."
No link between low score and poor job performance
However, contrary to what many employers consider common knowledge and practice, the researchers found no correlation between poor credit scores and bad behavior on the job.
"It was telling that poor credit scores were not correlated to theft and other deviant types of work behaviors," said Bernerth. "Most companies attempt to justify the use of credit scores because they think such employees will end up stealing, but our research suggests that might not be the case."
If you have bad credit and think a prospective employer will hold that against you, here are some things you should know: according to the Fair Credit Reporting Act (FCRA), which is enforced by the Federal Trade Commission (FTC) and your state Attorney General, an employer must get your permission to look at your credit report.
What to do
If you don't get a job because of information in your report, the employer must show you the report and tell you how to get a copy from the consumer reporting company. There is no charge for the report if you request it within 60 days of getting notice that you did not get the job.
What if the information in your credit report is wrong? According to the FCRA, both the consumer reporting company and the information provider (that is, the person, company, or organization that provides information about you to a consumer reporting company) are responsible for correcting inaccurate or incomplete information in your report. To protect your rights under the law, contact both the consumer reporting company and the information provider to dispute any information. The FTC has information about disputing credit report errors on its website.
---