---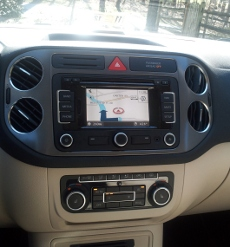 Those in-dash car navigation systems -- which cost about six times as much as a portable unit -- are supposed to make it easy to get where you're going but a report from J.D. Power Associates and complaints to ConsumerAffairs.com find they're often just another source of frustration and expense.
The J.D. Power study finds six factors that contribute to overall satisfaction -- or dissatisfaction -- with factory-installed navigation systems.
In order of importance, they are:
ease of use;
routing;
navigation display screen;
speed of system;
voice directions; and
voice recognition.
"Routing — the primary function of a navigation system — is obviously an issue and will continue to be," said Andy Bernhard, director at J.D. Power and Associates. "However, for nearly 10 years, the importance of ease of use has been emphasized by owners, and the continued high level of problems in this area begs the question: is the industry listening to how owners want to interact with their system?"
The study finds that system usability is one of the biggest contributors to problem incidence, with nearly one-third of reported problems related to ease of use of the navigation system.
Furthermore, the trend toward integrating the controls of different systems in the vehicle, including audio, climate control and phone, only adds to the ease-of-use issues that owners experience with their navigation system.
Longer-term problems
The J.D. Power survey is based on responses from owners who recently purchased or leased new 2011 model-year vehicles. Complaints to ConsumerAffairs.com, on the other hand, tend to be from motorists who have experienced problems with their systems over time.
"In the 9 months since I purchased my 2011 Hyundai Genesis the navigation screen has frozen numerous times," Chuck of Woodland Hills, Calif., said yesterday. "The dealer has replaced the original unit with 3 other navigation units and did a software update on one of the replacement units. The last replacement unit was DOA (dead on arrival)."
"It has been more than 4 weeks since I spoke with the Hyundai regional manager and nobody has contacted me since," Chuck said.
Kevin of Danville, Calif., liked his system until it stopped working.
"I own a 2008 Lexus IS 350. My navigation system went out after 3.5 years and Lexus said since I was over the 3 year warranty period they would not replace it. I would have to pay $1,900.00. I find this ridiculous," Kevin said.
Consumers also complain of the expense of keeping their systems updated.
"I purchased a 2010 RX350 in October 2009 and when the year came around I needed to have my navigation system updated. I was told that I have to purchase a disk for $199.00," said Irene of Middle River, Md. "This is a luxury vehicle and you want the buyer to pay that kind of money for an update?"
Highest rating
The J.D. Power survey found the Garmin system fitted to the Dodge Charger ranks highest in owner satisfaction with factory-installed navigation systems and performs particularly well in the navigation display screen, ease of use and speed of system factors.
The Hyundai-Mobis navigation system supplied to the Hyundai Genesis Coupe follows in the rankings, and the Garmin system supplied to the Chrysler 300 series ranks third.
The study also identified common problems reported by consumers. The eight most frequent are:
Address/street/city not found;
Difficulty inputting destination;
Route provided was not direct;
Difficulty using voice recognition controls;
Map doesn't show enough street names;
Couldn't find desired menu/screen;
Map or point of interest search was missing points of interest; and
Inability to view screen due to glare.
Mideast crisis
Perhaps the most vexing complaint we're received at ConsumerAffairs.com about auto navigation systems comes from Mohamed of New Cairo, Egypt. He bought a new Mercedes-Benz C180k and spent an extra $2,500 for the "command package," which includes a GPS system.
"I was shocked upon receiving the car to find out that Egypt map is not available for this system and accordingly the GPS is not functional!" Mohamed said. The only consolation offered was that the system might work in other countries.
Hassan of the United Arab Emirates (UAE) had a similar problem. He bought a Nissan Maxima in September and discovered the car had an outdated map.
"Here is the catch -- when I called the service center I was told that the new software is available only I have to pay [about US$1,089] to get it and when I told them that my car is new and should have the latest version they said that my car came from the manufacturer with this version!" Hassan said.
Thanks
Keep an eye on your inbox, the lastest consumer news is on it's way!
Unsubscribe easily whenever you want
---