---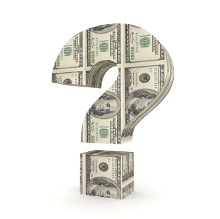 The federal government may be sinking deeper into debt, but not American households. In fact, the Federal Reserve reports consumers' debt fell 0.6 percent in the third quarter, mainly because of shrinking mortgage balances.
The report, issued by the New York Fed, found that consumer debt fell approximately $60 billion to $11.66 trillion in the third quarter of 2011. Total consumer indebtedness decreased roughly 0.6 percent from revised second quarter findings of $11.72 trillion.
The newly issued report also presents information on various aspects of consumer debt, including continuing and emerging trends for mortgage balances, delinquencies, foreclosures and other consumer credit activity.
"The decline in outstanding consumer debt reveals that households continue to try and deleverage in the wake of a challenging economic environment and large declines in home values," said Andrew Haughwout, vice president in the Research and Statistics Group at the New York Fed. "However, our findings also provide evidence that consumer credit demand continues to increase, a positive sign for consumer sentiment."
Mortgage balances fall
Consumers continued to pay down mortgage balances, which fell by approximately $114 billion or 1.3 percent over the third quarter. Despite the fact that many mortgages remain "under water," homeowners were able to tap home equity in lines of credit. Those balances increased by roughly $14 billion or 2.3 percent.
If consumers charged less on their credit cards, it was probably because they had fewer credit cards and lower credit limits. Open credit card accounts declined by 6 million to 383 million in the third quarter and credit card borrowing limits fell again, partially offsetting some gains seen earlier in the year.
Dramatic change since 2008
To illustrate the extend that lenders have tightened consumer credit, the Fed reports open credit card accounts for third quarter were approximately 23 percent below the peak in second quarter 2008 and balances on those cards were nearly 20 percent below their highest levels in fourth quarter 2008.
Aggregate credit card limits declined by about $25 billion slightly offsetting increases from earlier this year.
Falling behind
When it comes to paying debt, consumers still appear to struggle. The report shows the overall delinquency rates increased to 10 percent as of the end of September, compared with 9.8 percent at the end of June. Approximately $1.2 trillion of consumer debt is delinquent with $834 billion being seriously delinquent, which is defined as more than 90 days.
About 2.5 percent of current mortgage balances transitioned into delinquency in the third quarter, reversing a recent trend of reductions in this measure. However, new foreclosures decreased seven percent quarter over quarter and bankruptcies declined 18.8 percent year over year.
---