---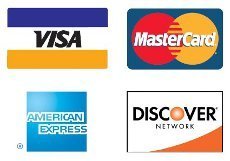 This seems to happen a lot. A consumer purchases an expensive item, like a major appliance or a large screen TV. Shortly after the manufacturer's warranty expires, the product breaks down, requiring a major repair.
"Shortly after the one year warranty expired on our Kenmore 400 Washer, it began tearing holes in items," Layne, of Los Angeles, told ConsumerAffairs.com. "The washer seems to enjoy eating jeans, boxer shorts, shirts, my wife's bras, and our blankets. After 14 months the washer no longer functions as it was described. I tried to reach out to the manufacturer, but to no avail."
Layne says the best he could get from the manufacturer was the offer of a $50 gift card. The fact that the problems occurred just outside the warranty period just seems to make the matter worse.
Extended warranties have limitations
While some consumers seek to protect themselves by purchasing expensive extended service contracts, there are problems with that. One alternative is to make the purchase with a credit card that automatically provides extended coverage. In fact, this may be the most overlooked consumer protection available.
American Express has offered this kind of coverage for years. According to American Express, charge your covered purchases to the card and Extended Warranty will extend the terms of the original manufacturer's warranty for up to one additional year on eligible purchases. For example if you have a six-month manufacturer's warranty, we will add another six months. If you have a one-year manufacturer's warranty we will add one additional year.
The American Express coverage is good for the amount charged to your card for the item or $10,000, whichever is less, not to exceed $50,000 per cardmember account per policy year. Significantly better than a $50 gift card.
If Layne had purchased the washer with an American Express card, he would simply lot into the company's claim center and file a claim.
Other cards work too
Don't have an American Express card? Visa has a very similar extended warranty. To take advantage of this service a Visa credit card user only needs to use their Visa card to purchase an item that has its own warranty coverage and send in the warranty card.
When the item is out of warranty, the Visa warranty kicks in for an identical period of coverage. If the product breaks or is found to be defective, Visa will credit the purchase price back to the consumers credit card.
Mastercard's Peace of Mind Protection Plan offers very similar coverage on some – but not all - of its cards. In addition, it also provides a satisfaction guarantee.
Target won't accept your return? If you become dissatisfied with a product you purchase using your eligible MasterCard card within 60 days of purchase, and the store will not accept a return, you may be eligible for a refund for the cost of the product up to $250.
If find out if your card contains this coverage, read the credit card agreement that came with your card or call Mastercard's customer service department.
---