---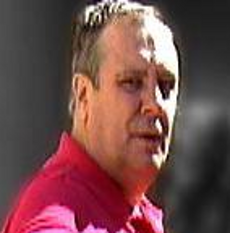 Brian Hessler
A federal judge in Arizona has held Mesa, Ariz.-based Business Recovery Services (BRS) and its owner, Brian Hessler, in civil contempt of court for violating the terms of a preliminary injunction.
BRS sells kits that the company purports help individuals who purchased so-called "ill-fated" business opportunities recover their money. The injunction required the defendants to stop charging consumers for recovery goods and services without waiting until seven business days after the customer successfully recovered money lost in a previous transaction.
U.S. District Court Judge James A. Teiborg found that the defendants, and their affiliate, Home-Based Business Consulting LLC, violated the preliminary injunction.
The court ordered BRS and Hessler to refund money paid by consumers who were shown to have been sold recovery kits in violation of the order, ordered defendants to pay the government's attorneys' fees, and gave the defendants 30 days to change their business practices to follow the preliminary injunction before fines and coercive sanctions would be assessed.
"This is a case of adding insult to injury," said Tony West, Assistant Attorney General for the Civil Division of the Department of Justice. "These defendants preyed on consumers who had already lost money in scams and collected fees regardless of whether they were successful in getting back a single dime for these victims."
DIY Kits
The action was filed by the Justice Department's Consumer Protection Branch on March 1, 2011, at the request of the Federal Trade Commission (FTC).
In its complaint, the government alleged that BRS and Hessler telemarketed products and services they claimed would help consumers recover money they had lost to business opportunity and work-at-home operations, and sold hundreds of variations of do-it-yourself kits tailored to particular schemes and priced up to $499.
The complaint asserted that the defendants violated the Telemarketing Sales Rule by misrepresenting the nature and effectiveness of their services, and by accepting payments from consumers for recovery goods and services without waiting until seven business days after the consumers received recovered money, as required by the Telemarketing Sales Rule.
At the time the suit was filed, the Department of Justice sought, and the court issued, a preliminary injunction requiring the defendants to stop charging customers for recovery goods and services in violation of the Telemarketing Sales Rule.
At the hearing on the preliminary injunction, the United States established that the defendants collected money from their customers immediately upon sale of the recovery kits, without regard to when or whether the customer ever recovered any funds lost earlier. The court later held the defendants in contempt for continuing their practices in violation of the preliminary injunction.
What to do
Consumers who have been victims of telemarketing fraud should attempt to get their money back, and alert law enforcement about the violation. Steps to take that may be helpful include the following:
Write your credit card company and dispute the amount paid that was based on fraud, if you paid with a credit card, whether or not you already paid the bill;

Write a letter to your state's attorney general and to your local Better Business Bureau complaining about the scam, and send a copy to the person who obtained your money;
---