---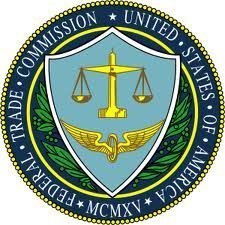 Telemarketers who peddled medical "insurance" that was actually a bogus medical discount plan have agreed to settle charges by the FTC and Attorney General of Tennessee that they violated federal and state laws.
The settlement bars the defendants from engaging in any health care or discount program business; misrepresenting elements of any business they engage in; collecting payment from any of their previous "customers"; and, violating the Telemarketing Sales Rule, including calling consumers on the Do Not Call Registry. It also imposes a judgment of $15.7 million, which is partially suspended.
In August 2010, the FTC and the Tennessee Attorney General charged that United States Benefits, LLC, and its principals deceptively claimed they were offering comprehensive health insurance coverage - even to those with pre-existing conditions - for a one-time enrollment fee and recurring monthly fees of up to $1,300.
They also claimed they were selling coverage from major insurance carriers and that the monthly "premiums" provided broad medical coverage, including prescription drug, dental and vision care. Consumers provided credit card or bank account information to sign up.
Benefits association
According to the FTC, instead of medical insurance, what the defendants provided was membership in a benefits association that purportedly offered access to various health care and non-health care-related discounts, but consumers were unable to realize any significant savings or medical discounts.
Unlike health insurance, the memberships did not pay for a significant share of consumers' health care expenses. Consumers who tried to cancel their memberships were often ignored.
The FTC also alleged that the defendants called consumers on the Do-Not-Call Registry and used illegal robocalls.
The settlement order bans the defendants from selling or promoting any health care-related benefits or discount programs or assisting others who do so. It bars them from misrepresenting the benefits, costs, performance, restrictions or cancellation policy of any good or service that they provide, and from misrepresenting that they are affiliated with, endorsed or approved by or affiliated with the federal government or a state government.
They also are prohibited from collecting money from their former customers and violating the Telemarketing Sales Rule. Finally, the order imposes a judgment of $15,738,941, which will be suspended upon their surrender of various assets worth approximately $1 million, including all corporate assets, a parcel of land, bank accounts, seat licenses for Tennessee Titans season tickets, a Harley Davidson motorcycle, and a wine collection. The defendants also must surrender a Hummer H2 and Lexus back to their lenders.
---