---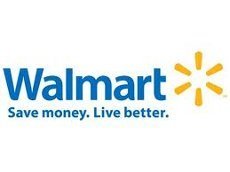 Black Friday got off to an early and violent start this year. Police said 20 people were injured at a Los Angeles Walmart store when a woman sprayed her fellow shoppers with pepper spray.
The Los Angeles Times said the incident followed a scuffle that broke out among customers waiting to buy Xbox and Wii video games. Police called it a "competitive shopping incident."
In Northern California, police say a Black Friday shopper was shot and critically wounded during a robbery outside a Walmart in San Leandro.
Police said the victim and several other shoppers were walking to their cars after making their purchases when they were confronted by multiple suspects who demanded the merchandise.
A fight broke out and shots were fired, critically injuring one person. Police did not immediately know if the injured person was a suspect or a shopper.
But aside from those incidents, retailers said crowds were generally large and enthusiastic. Early returns found pre-midnight store openings a hit, drawing larger and younger crowds than normal.
For younger shoppers, the idea of hitting the stores late at night seemed to be a winner, compared to the notion of dragging out of bed early the next day.
Disappointments
As always, there were disappointments when featured items sold out sooner than expected.
Sarah of Santa Ana, Calif., went to Walmart last night and picked up one of the tickets for a PS3 bundle that was on sale for $199.
"I got my ticket, waited in line for 2 1/2 hours for 10:00 p.m. to come," she told ConsumerAffairs.com. "When it came out turn to get the PS3, they say, 'Sorry we have no more PS3s. All we have left are PS350' that were an extra $150."
"You would think that they would count the merchandise they have and hang out that many tickets until waiting til the end and giving us that 'We're sorry' crap," Sarah said.
Kristina of Gettysburg, Pa., had a similar experience.
"The Gettysburg Walmart employees and flyers had stated that Black Friday sales for everything but electronics would start at 10:00pm and electronics would start at 12:01am. We got in line around 9pm and entered the store about 10:15pm and had made our way to the electronics -- we had gone for got to the xbox 360 kinect bundle for $199.99 and at 10:25pm all they were all sold out along with every other electronic," she said.
"I am very upset and mad that Walmart had lied in the flyer and employees that they had sold out of every electronic before they were even stated they were suppose to start handing them out! ... There should be a raincheck or discount gift cards given out due to the false advertisement!"
As did Kassandra of Marshall, Texas:
"The Walmart flyer states at 8am on Friday morning the PSP will be $99.00...I was number 6 in line only to find out the store did not get the shipment. I went to the Walmart facebook page and this same problem happened in other stores all across the US."
Online not always better
At least Denise of Littleton, Colo., didn't go trudging through the night in search of savings. She stayed home where it was warm and toasty and called Dell's 800 number. But she was disappointed anyway.
"Tried to purchase a Black Friday deal desktop for the advertised price of $211. I was on hold for 50 minutes and finally got thru to Rich. Apparently it was a misprint, an advertised price that happened to be a misprint in a catalog sent exclusively to preferred customers," she said.
"They refused to offer us any kind of deal or incentive, certainly not the advertised price. Will not be buying another Dell... that's just bad business," Denise said.
---