---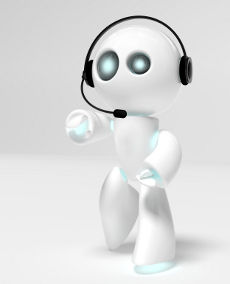 There's a move afoot in Congress to amend the Communications Act to allow businesses to make robo-calls to your cell phone for "informational purposes."
Supporters of the bill, introduced in the House of Representatives in September, say it's not as sinister as it sounds. Businesses simply want to be able to call customers on their cell phones to remind them of a doctor's appointment or to pick up their order.
Why robo-calls? Because, they say, it's much more efficient to have machines place the calls. It's standard practice now for landlines and the legislation would simply allow them to expand the practice to cell phones, which a growing number of consumers now use exclusively.
Indiana against it
Indiana Attorney General Greg Zoeller thinks it's a bad idea, since the legislation specifically states that the federal law would supersede any state law against the practice.
When the House Subcommittee on Communications and Technology convened hearings on the bill, Zoeller showed up to testify against it.
"Indiana has spent more than 20 years protecting telephone privacy from the 1988 Auto Dialer law to the addition of cell phones to the Do Not Call law in 2011," Zoeller said. "The success of our statutes have made our citizens appreciate their privacy and made them sensitive to harassing phone calls. Consumer protection is traditionally an issue of state authority and we should take this opportunity strengthen the Telephone Consumer Protection Act and not weaken it."
Would overturn Indiana's Do Not Call Law
Zoeller says he's concerned the proposed legislation would strike down Indiana's Do Not Call law. If passed, states could not enforce their more strict laws against junk faxes, prerecorded calls or text messages.

The legislation is sponsored by Rep. Lee Terry (R-NE), who told Zoeller he is also concerned about this proposal overriding or preempting state laws. Terry asked Zoeller to help draft language that would protect states' powers.
While Zoeller agreed to do so, he said he remains cautious because assurances were also made during the drafting of the 1991 Telephone Consumer Protection Act (TCPA) that federal law would not override or preempt state law - but a federal court recently struck down an Indiana statute on preemption grounds.
State laws at risk
"While preemption of such state laws has not been a problem up to this point, Indiana's recent litigation experience with Patriotic Veterans Inc., demonstrates that states and their residents cannot take their residential privacy protections for granted any longer," Zoeller said.
Patriotic Veterans Inc. challenged Indiana's Automatic Dialing Machine Statute in September. The U.S. District Court for the Southern District of Indiana ruled the state's ban on robo-calls playing political messages cannot be enforced if the calls originate outside Indiana, because federal law allows for these types of calls. Zoeller is appealing the decision.
---