---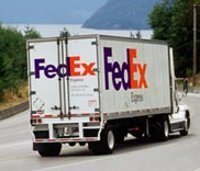 Federal Express absolutely, positively guarantees delivery on time. Except when it doesn't.
Today is one of those days when it doesn't. Reason? Icy and snowy weather at FedEx' Memphis hub caused flight disruptions, slowing down package deliveries across the U.S.
Does that mean everybody gets a credit? Nope.
"Consistent with the provisions of the FedEx Service Guide, the money-back guarantee is suspended for U.S. packages and shipments inbound into the U.S. from international locations with a delivery commitment of Tuesday, Nov. 29, 2011," FedEx said in an email to its customers.
"FedEx is committed to provide service to the best of our ability," the company said and advised customers to "check fedex.com for service updates as well as track the status of your shipment."



---