---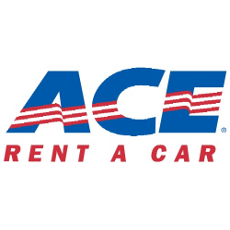 Complaints to ConsumerAffairs.com about rental car companies appear to be on the rise. Customers complain of hidden fees and charges for damage to vehicles discovered long after they were turned in.
Despite that, J.D. Power and Associates reports customer satisfaction with rental cars has increased for a second straight year. They obviously didn't talk with Dianne, of Paradise, Calif.
"I rented a jeep from the Cancun Airport," Dianne told ConsumerAffairs.com. "The car was returned within 10 days and I was charged for 30 days. When I asked Hertz for the copy of the final contract with the signed return date, they lost the copy. I was asked to sign a black bank slip when I rented the car. And the amount was filled in later with forged amount of the final bill. I have received no recourse."
ACE is No. 1
To be fair, Hetz did not top the J.D. Power rankings for rental car customer satisfaction. ACE Rent-A-Car did. A check of our files show that ACE, indeed, draws very few consumer complaints – five in the last two years.
ACE Rent A Car ranked highest in J.D. Power's customer satisfaction among rental car companies for the first time with a score of 793, performing particularly well in the shuttle bus/van and costs and fees factors. This is also the first time the Indiana-based independent rental car company appears in the study rankings.
Enterprise was second in the rankings with 787, performing particularly well in the leisure/personal customer segment. National ranks third with 768.
"Rental car companies continue to build upon the improvements made in 2010 and are bouncing back from the lower satisfaction levels reported in 2008 and 2009," said Stuart Greif, vice president of the travel practice at J.D. Power and Associates. "As positive as this increase in satisfaction is, there remains ample opportunity for rental car companies to further delight their customers in the future, particularly in leveraging technology."
Room for improvement
According to Greif, there are opportunities for rental car companies to enhance the rental car experience, save customers time, better inform and set customer expectations and create efficiencies for rental car company operations. These include integrating customers' mobile devices within rental cars for hands-free communication, music or navigation; digitally measuring gas tank levels for more accurate charges; communicating mileage and gas information digitally from the vehicle as customers return cars; and providing real-time estimates of shuttle van or bus arrival times to customers.
Another area apparently not explored by J.D. Power is what rental car companies tell their customers the charge will be and what it actually ends up being. ConsumerAffairs.com has heard from many consumers who say they dropped off vehicles after filling the gas tank, only to later find their credit cards have been charged for a "refueling fee."
Others, who say they declined the rental company's expensive insurance, report they were assessed steep charges to repair damage found after they turned in the vehicle. Still others complain of getting misinformation about costs from company personnel behind the counter.
Advice for consumers
J.D. Power gently suggests customers could do a better job of understanding how the system works. It offers these tips for improving the car rental experience:
If a kiosk is available, use it instead of waiting in line at the counter. While very few customers currently use kiosks, those who do tend to be more satisfied with the experience overall.
Understand the different options offered—such as insurance and fuel—before reserving or picking up a vehicle.
Reserve a navigation system in advance if necessary and leverage smartphones if you are traveling with someone who can help you navigate.
Bring a Bluetooth or other wireless hands-free device so you can use your phone safely while driving.
If a problem with the rental car experience occurs, be sure to report it to the company. Many customers never report their problems, so the company doesn't have the opportunity to resolve them.
---