---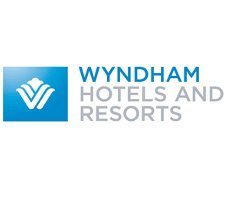 With real estate being in a prolonged slump, you wouldn't think that many people would be buying timeshares. Jeanne, of New York, N.Y., says she wouldn't have bought one expect for the strong sales pitch that, she says, didn't turn out to be completely accurate.
"I was suckered in to purchasing a Wyndham Vacation Plus plan," Jeanne told ConsumerAffairs.com. "I was incorrectly told that the average number of points I'd need for a week's vacation was 75,000. I told them repeatedly that it wasn't for me, but they kept pressuring me until I said yes. I also told them that I get a week or two off in August. They repeated that for only 75,000 points I could spend a week away. They showed me photos of resorts in Australia, Orlando, and many other locations around the world, always repeating the lie that an average of 75,000 points I could take a week's dream trip each year. When I finally got home and looked more carefully at their materials I noticed that there were next to no vacations for 75,000 points and definitely not in August."
Timeshare salesmen use pressure because, lets face it, without it they'd sell far fewer timeshares. If you ever find yourself in a high-pressure sales situation, simply say you need 24 hours to think about it. If someone isn't willing to give you 24 hours to make a decision, look out.
Two left feet
Que, of Indianapolis, reports a different kind of problem with Burlington Coat Factory, where he bought a pair of boots. It's not that he doesn't like the boots.
"I bought some boots at the store last year," Que said. "I just went to put them on a few days ago to realize that they are two left shoes. I no longer have the receipt and there was no tag on the shoes, however i do still have the box "
Que is upset because the store won't take back the boots without a receipt. And he admits it has been a year since he made the purchase. That's why its always a good idea to try on a pair of shoes before you leave the store.
No help
The airwaves are full of commercials for companies that claim to be able to help you settle your debt to credit card companies or the IRS. Usually these companies can't help, but they will cash your check.
"I paid JK Harris more than $3,000 to help me with a debt to the IRS," Alton, of Lancaster, Tex., told ConsumerAffairs.com. "After waiting for 10 months on an answer I got a letter October 16 saying that I did not qualify for them to help me.
As a result, Alton says his debt to the IRS has risen by $2,000, meaning he's another $5,000 in the hole.
Haunted by credit card ghost
Cari, of Detroit Lakes, Minn., says she closed her Capital One credit card about seven years ago, paying off the balance in full.
"Around six months ago, I got a letter from a bill collector for this card, to the tune of over $900," Cari said. "They could not tell me why I owed this. I called Capital One, and they said they could not help me because it had been turned over to a debt collector. I have talked to another person from the collection agency, and it is over $1,000 now. They are still tacking on interest on an account that I paid off, closed, and heard nothing further on for over 6 years. I'm at a loss as to what to do about this, but I will not pay it. I have no credit cards now, nor will I ever again."
If Cari is one of those people who never throws a credit card statement away and still has a statement showing her account closed with a zero balance, she might be able to settle this. If not, it could be tough. It sounds like there was a very small balance – maybe less than a dollar – remaining when she closed the account. If the total were still under $1000 Cari could sue in small claims court and probably win.
---