---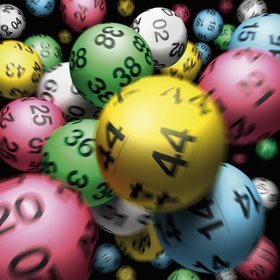 For years we have tried to caution consumers about phony international sweepstakes that try to make you believe you have won a fortune, just before hitting you up for a "processing fee." Over the weekend we heard from Richard, a police officer in Catskill, N.Y., who is investigating Winners International Sweepstakes.
"I received a complaint from a subject who stated she received a phone call from a 'James Rose' from Winners International Sweepstakes.," Richard told ConsumerAffairs.com.
The call came from a 718 area code.
"The male with a heavy accent advised her she had won $1.5 million dollars and needed to send a check in the amount of $255 as a processing fee," Richard said. "I called the subject back and he provided me with a mailing address to send the check:
William Boyle
36 Washington Pk
Carver, MA 73801
Richard said the Zip code is for Oklahoma and the phone number goes to New York City.
"Please contact your local police agency and provide them with information if you receive a phone call," Richard advises. Thanks, Richard, but it's unlikely local police will be able to get to the bottom of this.
Unnecessary detour
Sylvia, of Tyler, Tex., is a good example of why it's always important to be very careful when you are conducting an online search for a hotel. It's easy to encounter a case of mistaken identity.
"When I thought I was calling the Hampton Inn in Manheim, Penn., I actually was calling Travelnow.com," Sylvia said. "They told me that there were no rooms available and set me up in another hotel, 40 minutes away on a dark country road. My co-workers all checked into the Hampton Inn and were told that there were 20 rooms available. When I tried to transfer my reservation with the help of the Hampton Inn's Front Desk Manager, Travelnow refused to accommodate my transfer and charged me $286.04."
Sylvia was correct to try and book her hotel directly and not use a third-party booking site. Unfortunately, she probably clicked on a sponsored link rather than the link for the hotel in which she wanted to stay. That's why it's important to check the URL very carefully.
Not mincing words
Dave, of Laurel, Mont., reminds us of one of those "man's man" type characters you sometimes see on commercials for inexpensive beer or power tools. Slow to get angry, but at some point he's not going to put up with a nuisance, such as someone trying to push a Kirby vacuum cleaner on his wife.
"After an hour the salesman was asked to leave and he acted like he hadn't heard me," Dave told ConsumerAffairs.com. "I again asked him to leave and he ignored me and continued to talk to the wife. I ordered him out of my house and he ignored me again. The ***** just didn't get the message. After I said some physical harm may come to him, he started packing his wares, the whole time saying what a shame it was we were using an inferior vacuum and living in filth. As he was heading out the door he got on a cell phone and talked to somebody and said that I could have the machine for $799.00 and that was his discount for us. I said if the machine was a dollar I would not buy it."
And that's how you handle an unwelcome vacuum cleaner salesman.
---