---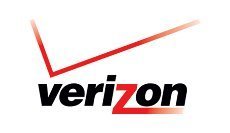 When Tropical Storm Lee soaked the Mid-Atlantic last month, Pennsylvania was particularly hard hit, with flood waters damaging homes and businesses. Russell, of West Pittston, Pa., said he lost his Verizon telephone and DSL service on September 8 and still hasn't gotten it back.
"Verizon wants to charge us from September 8 through early October even though they know there was no service at my home," Russell told ConsumerAffairs.com. "The flooding caused by tropical storm Lee in West Pittston caused major damage to Verizon's equipment. A Verizon field worker confirmed it was taken out by the flooding and it was impossible to get service to my address."
Russell's point is, why should he be billed for service he is not receiving? It's a legitimate question. Surely a big company like Verizon is insured against damage and loss of business income. If they are being compensated, is it fair to charge a customer who received no service? If might be a good question for Pennsylvania Attorney General Linda Kelly.
Possible sign of identity theft
Charles, of Levitown, Pa., has been receiving calls lately from Capital Accounts, a bill collector, seeking to collect a debt that Charles insists is not his.
"This agency has posted an account on my credit report and I believe it is not me," Charles said. "I spoke to one of their agent in charge of my account, explained to him I have been living in Pennsylvania, not New Jersey since January 25, 2007, the date on the bill. I offered to send my driver license and maybe my tax return to prove that I didn't live on the address used."
First, Charles should act promptly to make sure the bill is not the result of identity theft. He can do that by pulling credit reports from all three credit agencies. He can get them free by going to www.annualcreditreport.com. Once he's assured that it is simply an isolated mistake, he should not try to resolve it through the bill collector, but by disputing it through the credit reporting agencies.
Mind of its own
Joseph, of Oak Park, Calif., has a safety issue with his Magic Chef microwave oven.
"It turns on by itself at random times during the day," Joseph told ConsumerAffairs.com. "The keypad is unresponsive, the unit beeps to show 3.5g, then it beeps to show cooking for 1:40 min. The first time it happened under warranty and I replaced the whole unit. Now this second unit is doing the same thing, so I keep it turned off for safety."
Good idea. Our advice to Joseph is to notify Magic Chef, in writing of the problem, and it also send a report to the Consumer Product Safety Commission.
A lesson about payday loans
Lesa, of Silt, Colo., has learned about payday loans the hard way.
"I was in dire need of cash for a medical procedure so I went into Allied Cash Advance and found I qualified for a loan in the amount of $950.00," Lesa said. " The loan was very fast and easy to obtain. The person that helped me was pleasant enough, but very hurriedly went through all the terms and interest rates and charges. I should have listened more closely and read the fine print front to back! I am paying a fee of $135.00 every month and $12.00 in interest every month and that's not even paying on my loan! I can't believe I was so naive. Never again, Lesson learned!"
Lesa said she has paid $200 a month for six months and still owes $850.
---