---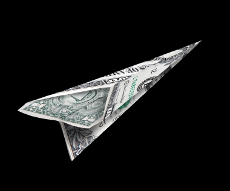 When you see an advertisement on the web for a product sample or trial offer that only requires a payment of a dollar or two, it pays to be very, very wary. JoAnn, of Rochester, Minn., said she agreed to a one-time debit from her bank account of $9.95, only to discover US Search had made two additional withdrawls of $19.95.
"I cancelled their service last night within hours of receiving my report, which, in fact, was not the information I requested," JoAnn told ConsumerAffairs.com. "I have tried to call them but no answer. I have sent them three emails, my account has been closed, but I have not heard back from them re the two bogus $19.95 charges."
Advice for JoAnn comes from another of our readers, Jeff, of Henderson, Colo., who says he encountered a similar problem with US Search.
"I called the 800 number again and a gentleman answered the phone and transferred me to another person. I told him my dilemma and after he spoke with his supervisor, he came back to tell me that they had no record of my first call to cancel my membership and all of their information for the background checks is acquired from free government sites that are available to all. When I told him that I would dispute the fraudulent charges with my credit card, he changed his story and all of a sudden, he saw the first time I called and cancelled my membership and told me that he would reverse the charge. I went to these free sites in the meantime and found the information I was looking for but this time, it was correct plus it was complete.
And consumers should also remember that when you agree to allow a company to charge your credit card for a small amount, they have the ability to take larger amounts and require you to jump through the necessary hoops to dispute the extra charges. Companies that use trial offers to promote a more expensive service are required to clearly state the terms to consumers. Consumers need to read all the fine print before they take advantage of these offers.
Adjustment needed
Carey, of Newton, Mass., sent us a copy of a complaint he directed to the Attorney General of Massachusetts regarding Dish Network.
"Apparently, they are incapable of delivering a signal when it rains or snows," Carey said. "However, this bit of information was never communicated to me or any customer of theirs that I have talked to. Given the weather here in Massachusetts and other states where it rains and snows it seems unreasonable for them not to alert customers prior to signing a 2 year contract with a $400 early termination fee."
Satellite reception is subject to interruption by snow and rain drops, especially as one gets farther from the equator. It's not that the signal is not being sent but rather that it's being blocked by the snow flakes or rain drops. This is simply a fact of life, sorry to say.
How long does it take to discover damage to a rental car?
Cathy, of Redwood City, Calif., is another rental car customer who has been informed she is liable for damage to her car, informed of this only after turning it in.
"I rent from Avis all the time,"Cathy told ConsumerAffairs.com. "However, after returning from a trip, I have mail from them stating the car I rented, while I rented it, was in an accident. I assure you, I never had an accident."
Cathy says she spends about $1,000 a month with Avis, and that fact might well give her some leverage as she tries to contest the accusation that she damaged the vehicle. However, she will need to escalate the matter to a higher level within Avis.
Meanwhile, one way to eliminate this growing consumer complaint is to require rental companies to inspect all returned vehicles in the presence of the returning customer. If there is damage, the customer could be assessed a fee on the spot. If not, the consumer wouldn't get a nasty surprise weeks later, and have the feeling they are being conned.
---