---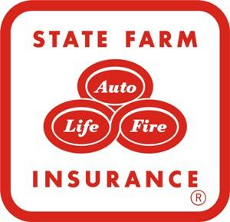 Last spring's outbreak of tornadoes caused widespread destruction over a wide area of the south Midwest. Now, some people whose homes were damaged by tornadoes think they are being victimized again by their insurance companies.
"My home was hit with a tornado in April," Tamara, of Granite City, Ill., told ConsumerAffairs.com. "I am still making repairs to the property. I am beginning to submit receipts. I am being told that I have already been overpaid on my claim! Seriously? I submitted copies of bids for the damage to my kitchen that they are now saying they will not pay for. And, I get a letter that my policy will NOT be renewed in November. I have had State Farm for my homeowners for 30 years and also various autos."
Tamara believes her policy calls for restoring her home to pre-tornado condition. Obviously, her insurance company has another view. That's why it's important for homeowners to review their policies from time to time to make sure they have the coverage they think they do.
Oops
There are hazards, as well as convenience, when you allow a company to automatically debit your bank account. Mistakes can happen.
"Dish Network took a $91 payment twice for my service on the same day; now they tell me it will take 10-12 days for them to reimburse me," said Denise, of Rancho Cordovo, Calif. "In this day of technology, this in unacceptable. It took only one day for them to make their mistake. No one is able to tell you why it takes them so long to reimburse even though it is showing on their system as a mistake."
The simple answer is that businesses go through internal red tape any time they make a refund, even for a payment taken by mistake. Also, they don't mind holding onto your money as long as possible, That's one reason why it's much better to use your bank's online bill payment system to pay your bills and not allow businesses access to your bank account.
Seasonal
Troy, of Dallas, Tex., wonders why Turbo Tax's online tax filing system is taking a few months off.
"I submitted an extension for my 2010 1040 return in April, got approved and wasted time and procrastinated and left life get in the way of me filing before the October 17 deadline," Troy told ConsumerAffairs.com. Now that being said, I find it extremely disconcerting that the entire website, with the exception of the ability to download a PDF copy of prior year returns, is now unavailable until mid-December! I can understand shutting down E-FILE services, but no access whatsoever to the software for those of us that forgot about our returns?"
It appears to be true. There is a message on the website that reads "Turbo Tax online for tax year 2010 is no longer available." Another message reads "in December 2011, come back and sign in to a new, more powerful Turbo Tax Online for your 2011 taxes.
Missing drugs
PlanetRX.com seems to be having a problem filling orders in a timely manner. At that's the report from some consumers we've heard from lately.
"I am in the same boat as are many many others," said William, of Rochester Hills, Mich. "I submitted an order and on the same day they drew the money from my credit card account. It's almost been a month now and I have contacted them over and over to no avail."
Another consumer said he cancelled his order after being told the medication was back ordered, but never received a refund.
---