---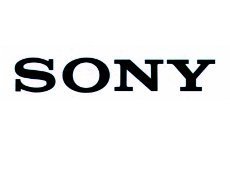 Sony is recalling 1.6 million Bravia flat-panel TVs sold worldwide since 2007 because they may melt or catch fire. Kieth, of Montague, Mich., has a different problem with his set.
"I bought a Sony Bravia KDL-46W3000 a couple of years ago and am experiencing the same problem that many others are complaining about," Kieth told ConsumerAffairs.com. "When you turn the television on there are horizontal lines and half of the screen is dark and color is distorted. It takes approximately 30 minutes for it to warm up enough to be watchable. This was supposed to be the top of the line television at the time. Spent a couple thousand dollars for this television. Sony knows there is an issue and is doing nothing to correct it. Last time I buy anything Sony."
We have written extensively about quality issues with many brands of flat screen TVs. Until consumers stop buying them it's unlikely manufacturers will do much to improve them.
Crashing browser
Michelle, of Chicago, Ill., is another consumer who has a beef with Facebook.
"How come every time I try to log off of my Facebook application on my cell phone, it disrupts my web browser and now force closes?," Michelle asks. "I can't open it now. It keeps wanting to force close. I have turned off my phone, taken out the battery, restarted my phone, and it still force closes. I need my web browser on my phone because I use it to find doctor's offices for my job. This has become an extreme nuisance. Please help fix this. Also, with all of the new updates and what not, Facebook has ultimately caused more problems with keeping up communications with people."
Facebook seems determined to drive everyone around the bend. It's a little hard to understand how it can be so tone-deaf.
New fee
We all know that banks are searching for new sources of revenue and Tom, of Aurora, Colo., says his bank – Fifth Third Bank – has found one. When reviewing his checking account statement, he says he found a $2 charge designated as "image/snapshot statement fee."
"I immediately placed a phone call to Fifth Third and the customer service and the representative I spoke with advised me that this charge was instituted recently for receipt of image copies of checks which would accompany my monthly statement," Tom said. "I patiently explained to 'Alexis' that I do not write check on this account nor do I wish to have a image copy of any checks sent to me as an accompaniment to my monthly statement. Alexis' attitude was less than conducive to fostering good customer relations and after putting me on hold for 7 minutes came back on and advised me that a written notice had been mailed to me advising me of the option to 'opt out' of this charge sometime back. I explained to Alexis that I am a CPA and I do attend to all written communications from financial institutions and certainly did not receive any written advisement(s) from Fifth-Third in regard to the ability to 'opt-out' of any proposed charges for image copies."
But Tom said the customer service rep refused to waive the fee, insisting that all customers had received the letter. Our advice? Tom should pay the $2 but find out as quickly as possible how to opt out of the "image/snapshot" program.
Needs an alternative
Brandy, of Applegate, Calif., lives in a rural area where satellite Internet service appears to be the only option. She is none too happy with Wild Blue and would like an alternative.
"Usage is ridiculously slow, the connection is often disrupted, and as others have stated, I pay for 100 percent usage (7500mb), but when I reach 70 percent, they slow my Internet down so much I can't use it," Brandy said. "I feel like they are stealing from me."
Unfortunately, there are not many options for rural Internet users if major providers decide it isn't cost effective to provide DSL service. One possible option is using the mobile broadband services provided by AT&T and Verizon. If Brandy lives near a 3G cell tower, it might be an option. It's not a great option, since you only give five gigabytes of data per billing cycle and it's 3G speed – but it beats satellite.
---