---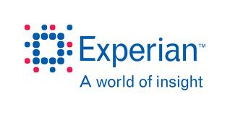 Michael, of Oak Lawn, Ill., recently requested copies of his credit report from all three credit agencies. He said the reports supplied by TransUnion and Equifax were completely accurate but found numerous errors on the Experian report.
I tried to notify Experian using their web site but was directed to call a phone number instead," Michael told ConsumerAffairs.com. "I received an interactive voice response (IVR) system that wouldn't accept the information. I went on the Internet and found other Experian phone numbers to call but those kept connecting me to the same IVR. Is there a way to talk to a human being?
There is, but it will be a trans-Atlantic call. Experian's corporate headquarters are in Dublin, Ireland. The telephone number is 353 1 846 9100.
Computer problems
Computer problems can be frustrating and doubly frustrating when you can't seem to get them fixed. Travis, of Hartford, Conn., writes in to express frustration with Best Buy's Geek Squad.
"I brought my computer in the first time around May 11," Travis said. "I got it back May 25 and spent $150 to back up my data with another hard drive. The reason for bringing it in was the screen not working."
But months later, Travis said the screen was still not working. It was back to the Geek Squad on August 22, when the mother board was replaced.
"On Sept 24 I brought it in because the computer wouldn't go past the start up screen," he said. "They installed the anti-virus and the Geek Squad protection for one year. After paying $199 I got it back on Sept 29. On October 1 and 3, I brought it in for the same problem.
Long story short, Michael's computer still isn't fixed and he's not happy with the Geek Squad. While it's very hard to second-guess a computer repair, we've often found that taking your computer to a small, independent computer repair shop usually results in the best service. If they can't fix it, they'll usually tell you.
Demand an inspection
Increasingly we hear from rental car customers who say they have been unfairly stuck with "damage" charges when they insist they turned the car in with no damage. What they all have in common is there was no inspection upon return. Elaine, of Highland Springs, Va., said she rented a car for three weeks from Hertz and, when picking up the car and asked if there were going to be an inspection, was told there would not.
"I drove the vehicle three weeks, filled the gas tank and returned the vehicle to the same location," Elaine told ConsumerAffairs.com. "Upon giving the keys back and telling him where I parked the vehicle, I asked again if someone were going to inspect the vehicle with me. I was told no. I flew home and got a letter in the mail a day later saying I returned the vehicle damaged!! I got a letter a few days later from their claims company saying I owe $3,300.00 due to hail damage."
Our advice? Never rent a car without having an employee sign the car out with an inspection, and inspect it upon return. Without that, it's your word against theirs.
Shaky foundation
Amanda, of Atlanta, Ga., says she has been using CoverGirl foundation for years and has always been pleased. But recently her face has broken out in hives.
"I never thought it was my makeup because I have never had a problem with CoverGirl," Amanda said. "I stopped using all make-up for the past two weeks and my face has almost completely cleared up. I used my CoverGirl foundation on Saturday, October 1, and by the end of the night my face was covered in huge sores. After this experience and reading all of the reviews I will never use this makeup again! I am very disappointed- and I look terrible!"
Perhaps Amanda shouldn't completely blame the make-up. It's possible she's developed and allergy to some ingredient in the make-up. It would be a good idea for Amanda to consult a dermatologist and take along a sample of her make-up.
---