---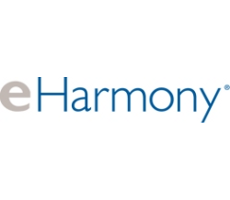 Automatic renewal policies continue to draw consumer ire. Once you subscribe to something, and the company has your credit card on file, you should simply expect that the subscription will auto renew.
"While I understand that the terms and conditions do specify that one cannot receive a refund once one has paid, eHarmony.com's auto-renew system is completely dishonest," Daniel, of Irving, Tex., told ConsumerAffairs.com. "They don't alert you that your subscription is going to expire, let alone that it's going to be automatically renewed. They only tell you after they have charged your credit card, and after you can no longer get a refund."
To be fair, some subscription services do alert you that your subscription is about to auto renew, but most don't. It's easy to understand why, since the cancellation rate would be much higher if people had the opportunity to bail on a service they no longer wanted. Auto renewal policies might be the next area of commerce for consumer agencies, like the Federal Trade Commission, to examine.
Maybe not a software issue
Tina, of Huntington Beach, Calif., thinks there's something wrong with Microsoft Office.
"I purchased MS Office Professional 2010 Student edition, but did it not work," Tina said. "I then purchased the regular Office Professional 2010 but it still does not work. It is bad enough that Office 2010 is extremely slow in opening. I have been hundreds of problems with this version, from freezing programs, not responding programs, and even losing my work, and not being able to retrieve it. Just now I was writing a lenghty email and was almost finished, and lost it because Outlook just shut down. I was online chatting with Microsoft and the chatting window cleared out and lost the chat, and had to sign in."
Since two different versions of the software had the same problem, and it also exhibited itself in an online chat, it sound's like Tina's problem is not with Office, but with her computer's system or hardware.
Blast from the past
Robert, of Bowie, Md., got an unexpected and unpleasant call recently. A debt collector had purchased a 10-year old account from Providian Bank. Robert says he remembers it well. He applied for a card but when he received it and read the terms, he didn't activate it and cut it up.
"The amount I qualified for was $400.00 and they wanted over $250.00 in fees right off the bat," Robert said. I said there is no way I agree to those terms. I cancelled everything and didn't activate anything,"
Unfortunately, that might not have been enough to wipe out Robert's "debt." When it opened the account, Providian socked Robert with that $250 fee. Unless the bank specifically waived it – very unlikely – it kept it on its books. That's just one of the problems with low-limit, subprime credit cards.
Trouble in Apple Land?
Apple has a great reputation for quality and Apple people, for the most part, love their devices. But lately, Rachael, of Long Beach, Calif., is having second thoughts about her iMac.
"I purchased my iMac in May, 2010," Rachael told ConsumerAffairs.com. "I have loved using iMac programs such as iphoto, itunes, and others. I have never had a problem with the software. However, I am ultimately terribly disappointed with my iMac after having several major hardware issues. In the last six to 12 months our CD drive was replaced because it no longer worked. Three weeks ago our hard drive and mother board were replaced. Fortunately, we purchased the extended warranty and did not have to pay for replacements, but it was no small hassle. Had we not purchased the extended warranty, we would be out a couple of thousand dollars, essentially purchasing a new computer. Customer service at the Cerritos store was mediocre. I was treated as if the replacement wasn't a big deal and told how fortunate I am. To top it off, the camera on my NEW iPhone is not functioning."
Apple is also dealing with some grumbling in its fan base about the new iPhone 4S, introduced on Tuesday. Apparently, Apple fans were expecting a bit more of an upgrade – a phone that runs on the 4G LTE network, at least.
---