---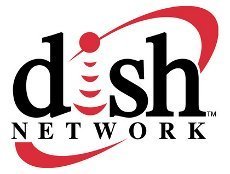 If you sign up with Dish Network and the installation turns out to be a disaster, can you cancel without an early termination fee? Apparently not.
"The installation was botched and it was extremely unprofessional," said Marc, of Murrells Inlet, S.C. "They damaged my home and left wiring and my entertainment center in unusable condition. The installer said he was going to Radio Shack for some parts and he would be right back. He never returned. Dish told me they were not responsible and charged me a $464.00 disconnect fee.
If Marc made photographs of the installation, he should be able to find someone at Dish Network that will address this issue. This also sounds like it could be an ideal case for small claims court.
Alone without a loan
Edward, of Kennesaw, Ga., thinks Quicken Loans needs to get its story straight. He says he applied to refinance his first mortgage under the HARP program, which was developed to help underwater properties.
"I had already done my homework, so I knew my home's first mortgage was under the 125 percent LTV," Edward told ConsumerAffairs.com. "Also, my wife and I have excellent credit."
Edward says things started out okay in the beginning, but he had a harder and harder time reaching the person servicing his loans.
"Once, a representative from Quicken called me to ask how the process went, he thought I had closed on the loan," Edward said. "When I informed him that I was still waiting on the person servicing my loan to give me a call regarding my options, he checked, and stated that he was surprised, because my loan was ready to go. When I contacted someone on their chat line to complain, the person servicing my loan called five minutes after I finished chatting and told me my loan was denied due to high LTV risk. This was definitely not the case, like I said earlier, I had already done my homework. I really hate to pull the 'race card' but I believe they detected that I was African American and blatantly discriminated against me."
Or, it could be a case of the left hand not knowing what the right hand is doing, as many others have complained about with a number of loan servicers. But if Edward believes he is a victim of racial discrimination, he needs to speak with someone at the U.S. Department of Housing and Urban Development.
Too much heat in the kitchen
Debbie, of Lowell, Ark., checked in this week to update us on the fire in her Frigidaire electric oven. She says Frigidaire has agreed to pay for parts, but not labor, since the unit was six months out of warranty.
"I have filed a complaint with Consumer Product Safety Commission and now two months later finally got the report to sign and send back," Debbie told ConsumerAffairs.com.
Debbie also said she forgot to mention that her Frigidaire microwave glass exploded, cutting her severely enough to send her to the hospital. She says the two incidents happened a week apart.
---