---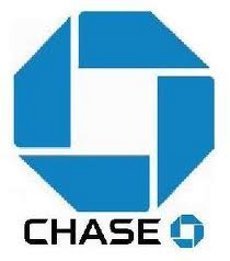 If banks are having a tough time in this economy, it stands to reason they wouldn't be turning away customers, right? After all, they produce advertisements trying to get new customers! So Amelia, of Laredo, Tex., was surprised when Chase Bank closed her checking and savings accounts with no explanation.
"There is a reason for everything and that's the least explanation I and every customer deserves," Amelia told ConsumerAffairs.com. "What is their problem? They just can't leave you hanging there. I just use my account for little debit card expenses and have most of the time my balance over one hundred but less than one thousand. I really would for someone to tell me what's going on."
If it makes Amelia feel any better, no one seems to know what's going on. Last month KING-TV in Seattle reported on a couple who had their Chase accounts closed in a situation almost exactly like Amelia's. The station reported it never did get an explanation. ConsumerAffairs.com has gotten reports from a few other consumers, who incidentally were former Washington Mutual customers acquired by Chase, who have had their accounts closed with no explanation. Two years ago, Chase also closed a large number of credit card accounts – almost all of them former Washington Mutual cardholders. Washington Mutual seems to be the common thread.
Cellular Shock
Oh my! Camille, a student from Portland, Ore., made her first trip abroad last month and had heard all about huge international cell phone roaming charges.
"I was not sure how my phone could be used so I contacted Verizon September 1, 2011 prior to leaving to learn what my options were," Camille said. "The representative I spoke with asked me how my phone would be used and I explained I was traveling alone and may need the phone to search things on google, check email, and make a limited number of phone calls and text messages. I was told all that was needed for that type of usage was an additional $30 international data roaming and an upgrade to $4.99 for international calling so that my per minute rate would decrease. I accepted the plan."
Camille said she arrived in Paris September 7. The following day, she said she received a text message from Verizon saying her data usage had exceeded $7,000! Seven-thousand dollars in one day.
"I immediately called Verizon Global customer service and was told how to shut off data roaming and that they did not understand what had happened and that there must be an error," Camille said.
Pretty big error. Unfortunately, Camille says nothing has been done about the error. Hopefully, Camille can straighten this out because she purchased a roaming plan for the trip, accepting the plan suggested by the Verizon customer service rep. But getting someone at Verizon to own up to this may not be easy. She might try going the PR route, contacting Verizon Wireless corporate communications at 908-559-7512 and politely ask for help before she goes public with her problem.
Another perspective
We get a lot of complaints about the Your Baby Can Read package, most of them about the company, not the product. But to those who find the product doesn't work, Tiffany, of Atlanta, Ga., has tried it and has some advice.
"My mother-in law purchased the Your Baby Can Read package for my son last year, and at the time he was almost 12 months and he showed interest in the DVDs," Tiffany told ConsumerAffairs.com. "He especially liked the sing along songs. We would all get excited when my son would say a word and when he would watch it by himself my husband I would peek in on him while he would say the words. I think it depends on the child and their attention span. Every child is different. What works for one child may not work for another. Make sure you are showing the video as well as reviewing the cards and books with your child and be patient with your child."
Sounds like good advice.
---