---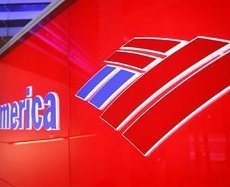 If you have a mortgage loan, you may have received a letter from your lender urging you to sign up to allow them to automatically withdraw your monthly payment. Sharon, of Playa del Rey, Calif., has one reason why you shouldn't do it.
"My mortgage was paid off on October 1, but Bank of America still took out my monthly payment out of my bank account on October 3," Sharon told ConsumerAffairs.com.
And once they've taken the money, it's very hard to get it back. A better alternative, if your bank offers free online bill pay, is to set up a monthly payment from your bank account to the mortgage company. That way you keep control of your bank account.
Balance not budging
Stanley, of Huntsville, Ark., says he borrowed $400 from One Click Cash and, despite paying $135 every two weeks, still owes the entire $400!
"What I want to know is where is the money going besides their pockets if not towards the loan?" Stanley asked. "Because of this we will have to sell some of our stuff just to pay bills.
This makes the case of pay day loan industry critics, who say borrowers get sucked into an endless cycle of debt. If Stanley has something to sell, instead of paying his bills with it he should try to pay off the loan in its entirety.
Less than full coverage
Many consumers purchase service contracts for their vehicles because they're afraid of getting stuck with expensive repairs. Sandra, of Newnan, Ga., bought what she says she was told was a full coverage policy from the now-defunct US Fidelis.
"I took out the bumper to bumper paid coverage in 2009, paid $395.00 down and paid $143.33 a month until March 2011," Sandra told ConsumerAffairs.com. "There was suppose to be no out of pocket money for repairs. Three weeks ago I needed a compressor on my car and they only paid $500.00 and I had to come up with $749.00. On October 4 my car went in the shop for a starter and they are paying $205.50, leaving me with a $241.06 balance."
Sandra is understandably upset that she is not getting the full coverage that she thought she paid for, but let's look at the math behind her particular policy. From what she's told us this policy cost her about $3,800. Had she not purchased a service contract but put that money in the bank, she could have paid the entire $1.249 for the first repair and $446.06 for the second and still had more than $2,000 in her pocket – maybe for a down payment on a new car! So called "extended warranties" or service contracts rarely pan out.
Bad news, good news
B., of Ottawa, Canada, is miffed at Avis for the way the car rental company charged him for the repair of a chipped windshield, even though he bought the insurance.
"I sat and waited and the clerk finally told me that it was $136.00 and that they had taken it out of my Mastercard," B. said. "I felt a little funny about them not telling me how much it was and getting my approval to put it on my Mastercard. But I didn't say anything because I thought it is over. Three to four weeks later, I get a invoice in the mail saying that I owed them $268.00."
But while B. has little nice to say about Avis, he is very pleased with his credit card company. When he called to report the incident, he learned that one of the features of his card covered damage to rental cars.
---