---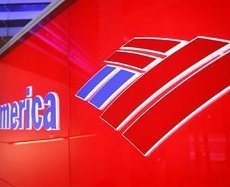 It may come as no surprise that after Bank of America's disclosure late last week that it will soon charge a $5 a month fee if you use a debit card to make purchases, a lot of consumers have Bank of America on their mind, and not in a good way. Elaine, of Conyers, Ga., contacted ConsumerAffairs.com over the weekend to say she was outraged.
"I went to the drive through window today to cash a check," Elaine told ConsumerAffairs.com. "The teller has this happy voice telling me her name, sorry for the delay, etc. All I am doing is cashing a check. When she sends it back through the tube she uses my name, tells me that as a token of their appreciation for me being a customer they are giving me a gift. I open the container and it is a small brown plastic football with the BofA logo imprinted on it. Can they really be spending money on such garbage? What the heck am I suppose to do with this plastic football? How much money do you think they spent on the footballs?"
It sounds like Bank of America was prepared for a little consumer push-back on the new fee, hence the plastic footballs. But for millions of consumers sick to death of fees from banks and airlines, this may be one fee too many.
Not in the mood
Daniel, of Bradford Woods, Pa., had a serious beef with Hotels.com, booking a 10-night stay at a hotel he describes as very subpar. It was so bad, he says, that he checked out after one night, forfeiting the $500 he had already paid. He then fired off a lengthy and somewhat angry complaint to Hotels.com.
"Hotel.com sent me a reply to my complaint saying 'sorry, due to high volume we could not address your complaint, have a nice stay,' Daniel said. "It would be funny if I were in the mood."
Daniel says, from now on he will use a search engine to book directly with hotels and not use third party travel sites. He may find that he can still find some pretty good deals that way, and have fewer nasty surprises.
Sparks
Frances, of Pembroke Pines, Fla., says heating up food and beverages in her Emerson microwave has been a challenge because the unit consistently powers down.
"I've had the MWG9115SL for sometime now and I thought there was just something wrong with the breaker, so I'd reset it and then use the microwave," Frances told ConsumerAffairs.com. "Now not only the breaker is tripping but there are sparks coming from the microwave. I'm just thankful that it didn't catch on fire when my daughter was using it in the house alone."
Frances, and other consumers who have experienced this problem, need to report it to the company and the U.S. Consumer Product Safety Commission.
Too many coupons?
Extreme couponing is more popular with consumers in this bad economy, but it's safe to say retail stores are not big fans. When consumers take advantage of every coupon offer they can find, it can cut into a store's profit margin. Anitra, of West Covina, Calif., says she does a major shopping trip to Target every six months, using coupons on many of those purchases. Anitra says on the last outing she was unaware that she was being followed as she moved about the store, filling her carts. At the checkout line, she said a store manager and two security guards refused to let her complete the purchases if she used coupons, limiting her to one item with one coupon per day.
"This was not only an embarrassing moment this was also degrading and humiliating," Anitra said.
Normally, coupons come with an expiration date and a disclaimer, such as "not good with other offers." If the coupons don't carry that kind of information, it's hard to see how a retailer can arbitrarily decline to accept them when a consumer uses what the retailer considers to be too many.
---