---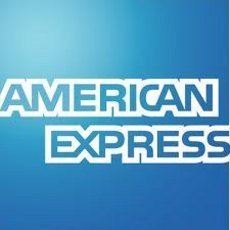 Everyone loves rewards associated with credit cards, but lately some consumers are expressing disappointment with the rewards that come in the form of airline travel.
"In June 2011, I attempted to redeem my 'Free Travel Companion Certificate' from American Express for a flight in March 2012, nine months in advance of flying," Gerald, or Anaheim, Calif., told ConsumerAffairs.com. "I was advised no seats were available. I have only been able to use this 'Free Travel Companion Certificate' once out of three years. How far in advance of flying does one need to make reservations in order to use this 'benefit' of the costly Platinum Card?"
Not all rewards cards are created equal, and when it comes to air travel some have more blackout dates that others. Something to check into before committing to a card if the air travel rewards are important to you.
Cut out the middleman
Michelle, of Murfreesboro, Tenn., used Just Flowers to send flowers to her uncle on his 90th birthday. But the transaction didn't go without a snag.
"Just Flowers told me that my flowers were delivered but the floral company that was to deliver the flowers accidentally called me and said that the flowers were not delivered because they could not find the location," Michelle said.
Michelle might have avoided the potential embarrassment by cutting out the middleman and dealing directly with a local florist.
Manage your card
With Bank of America adding a $5 monthly charge using a debit card, some consumers might be thinking of switching to a prepaid card like Green Dot. But keep in mind these cards also carry charges, and must be carefully managed.
"I have a green dot card I got last year," Bill, of Ofallon, Mo., told ConsumerAffairs.com. "Last year, I put on the card like $50, bought some stuff online, spent all the money and it was all good. So I had the card all these months with zero dollars on it, or so I thought. I went to put some money on it, and only 10 bucks made it onto my account. It seems that they charge $5 a month for the card even when its empty, meaning to put any money on the card I'd have to pay off like $40.
Bill thinks it's unfair, but almost all prepaid cards carry a monthly service charge, whether you use the card or not. But sure to read the terms and conditions carefully before you apply.
Frustrated
When you order a specially-made product but change your mind, can you get your money back? Kim, of Carl Junction, Mo., recounts the story of her husband's attempt to get new classes at Sears Optical. After an extended wait of several weeks, she said the glasses finally arrived.
"He goes to get them and the same girl adjusts them and they seem to be fitting fine and then she goes to clean them," Kim said. "She asks after she cleans them if they're his lenses and he said you told me they were and she said they are smudged - the AR (anti-reflective) was coming off. She'd have to order him more lenses, they'd arrive in two to three weeks. He says forget it - he wants his money back. She said she can't do that without a managers permission."
Kim's husband certainly is within his rights to request a refund as he had not yet taken possession of the glasses and the company had damaged them. The company might drag its feet – no one likes to refund money – but Kim's husband needs to stick to his guns.
---