---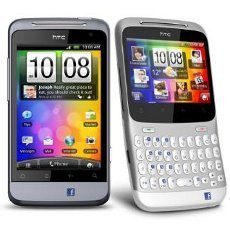 If it seems like everyone on the street is talking into a cell phone, it's because there are a lot of cell phones in use in the U.S.
CTIA – The Wireless Association, a trade group representing wireless providers, is out with its annual survey showing that there are actually more cell phones in use than there are people in the U.S.
The U.S., Puerto Rico, Guam and the U.S. Virgin Islands have a total population of 315.5 million. At last count, CTIA says there are 327.6 million cell phones.
In the last year, subscriber connections have grown nine percent. Wireless network data traffic has doubled and the number of active smartphones and wireless-enabled PDAs has risen from 61.2 million to 95.8 million, a 57 percent increase.
Bad sign for consumers?
But other growth numbers aren't so good for wireless providers, meaning they may not be so good for consumers in the future.
Starting with the fact that there are now more cell phones than people, doesn't that suggest fewer new customers to be had? True, consumers will trade in their old phones for new ones, but usually on a two-year cycle.
Despite all the growth in the other wireless statistics, the average monthly wireless bill has actually gone down one percent in the last year, dropping from $47.47 to $47.23. There's also virtually no growth in minutes used. Minutes of use rose just one percent to 1.148 trillion minutes.
All this means Verizon, AT&T, Sprint, T-Mobile and other providers may be looking at a maturing market in which just about everyone now has a cell phone. Customers are using about the same number of minutes each month and their bills aren't going up.
Texts are cash cow – for now
True, text messages are a lucrative source of revenue for wireless providers, and the CTIA survey shows consumers sent and received 1.138 trillion text messages in the last year – a 16 percent increase. But new apps that allow consumers to bypass those texting fees are sure to cut into future revenue.
What does all of this have to do with consumers? For wireless companies to achieve consistent growth, which their shareholders expect, there will be pressure to find new sources of revenue, which could come in the form of higher rates to consumers.
Billions for network expansion
To handle the growing voice and data traffic, providers will also have to spend money to improve their networks. From June 2010-June 2011, wireless capital investment increased by 28 percent to $27.5 billion, according to CTIA. Since 2001, wireless companies have reported a cumulative total investment of $223 billion.
It's one thing to spend that kind of money when your market is growing at a double-digit rate, but quite another when the market is reaching a saturation point.
CTIA sees none of these problems on the horizon, however. Steve Largent, CEO of CTIA says demand will increase by 50 percent over the next five years. The big problem, he says, is the need for additional spectrum.
"By making underutilized or unused spectrum available for auction, carriers will continue to invest billions of dollars in their infrastructure, generate hundreds of billions of dollars in benefit to our economy and create up to a half a million new jobs while ensuring the U.S. maintains its position as the world's wireless leader," Largent said.
---