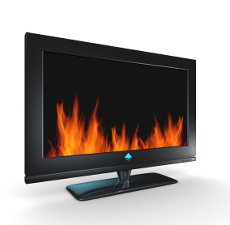 Sony is recalling 1.6 million Bravia flat-panel TVs sold worldwide since 2007 because they may melt or catch fire.
Sony said it instituted the recall after a September incident in which a customer in Japan noticed a small fire and smoke. It was one of 11 such incidents in Japan since 2008.
"Sony has sold nearly 400,000 of these TVs in the U.S. and no incidents have been reported to date," Elizabeth Boukis, a Sony spokewoman, told ConsumerAffairs.com.
Perhaps so, but ConsumerAffairs.com has received complaints like this one:
"I purchased a 40" Bravia Sony LCD TV in December of 2007 from Sears in Hilo, HI. It worked fine until two days ago (9-12-11). Then, it literally caught on fire," said Dan of Keaau, Hawaii, in a complaint filed on Sept. 15, 2011. "Smoke was coming out with an acrid smell. The set turned itself off. I pulled the plug."
Dan reported a frustrating experience when he reported the problem to Sony.
"I called Sony customer support. The person that I talked to didn't have the foggiest idea of what I was talking about and couldn't care less. She would only send me a flyer that 'would tell me what to do.' And that would take 7-10 days to arrive," he said. "Clearly, Sony's quality control has hit rock bottom."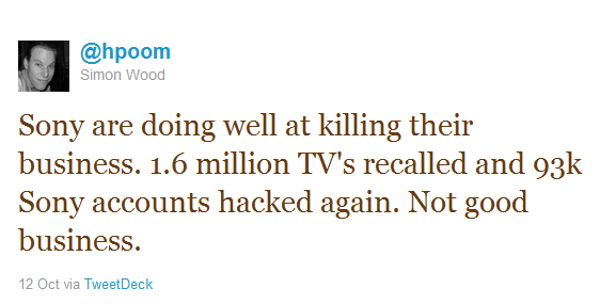 The 40" models affected include KDL-40V3000, KDL-40VL130, KDL-40W3000, KDL-40WL135, KDL-40XBR4, and KDL-40XBR5, Boukis said.
Boukis said Sony "offers all customers of the affected models a free in-home evaluation for the covered product."

She said U.S. customers who have a TV covered by the recall can visit www.updatemytv.com or call (888) 868-7389 to schedule an evaluation.
"As a leading TV brand in the U.S. market long known for its quality and reliability, Sony is committed to addressing this issue proactively," Boukis said. More information is available on Sony's website.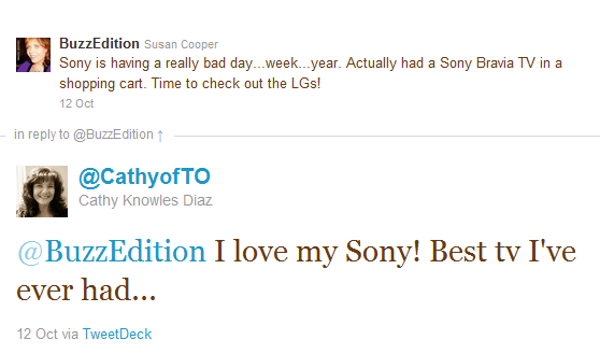 Many complaints
Many consumers say they may have narrowly averted a fire.
"I own a KDF70xbr950 television. They lamp overheated and melted the housing on the set," said Donald of Leechburg, Pa., on January 2, 2010. "I burned my hand as a result trying to move the set to keep the wall from catching fire."
Donald said Sony refused to offer any assistance.
"I contacted Sony and was told basically too bad but that set has an optical block problem and the warrantly was extended a few years ago but I was never notified and now the warranty is void," he said.
Black-out?
Analysts fretted that the flaming-TV issue, coupled with Sony's repeated privacy mishaps, would hurt the company's sales and its standing with consumers.
But a ConsumerAffairs.com computerized sentiment analysis of about 690,000 consumer comments dealing with Sony TVs find the company retains a lot of customer good will.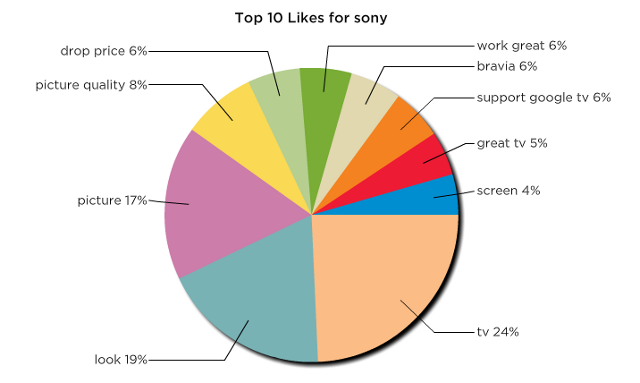 Even those consumers who voiced negative comments were mostly concerned with product pricing and security breaches, rather than with fires and other product defects.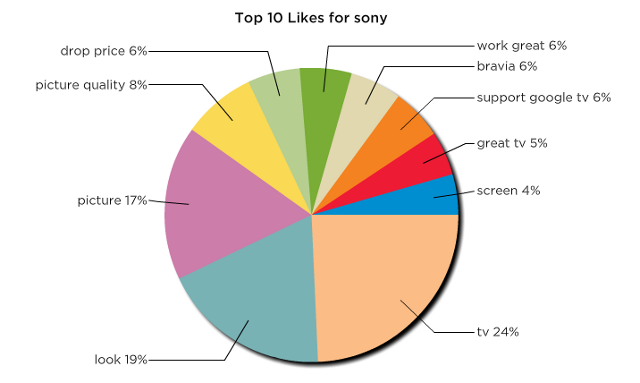 ---
Sentiment analysis powered by NetBase