---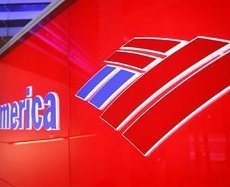 Bank of America has become a consumer punching bag of late. For many customers who have expressed an assortment of frustrations with the bank, the recent announcement of a new $5 monthly fee for using a debit card was the last straw.
So it might seem somewhat surprising that the bank is getting a pat on the back from an unexpected source, Connecticut Attorney General George Jepsen, who has never hesitated to point out banks' shortcomings.
Jepsen said he was pleased by Bank of America's recent decision to open a customer assistance center in Southington, Conn., to help borrowers seeking loan modifications or other alternatives to foreclosure.
A positive step
"Bank of America has taken a positive step to help its customers," Jepsen said. "The center will give homeowners an opportunity to have their pending applications and paperwork reviewed or to discuss their options with home retention specialists."
Lack of attention has been a constant complaint by homeowners seeking mortgage modifications, not just about Bank of America but nearly every other lender as well. Homeowners have told remarkable consistent stories of multiple requests to fax the same documents, only to learn that their home had gone to foreclosure while continuing the modification application process.
A personal contact
"Having a personal contact will help to resolve many of the complaints Bank of America customers have brought to my office," Jepsen said.
Customers can make an appointment at the Connecticut center to meet with a specialist by calling 860-385-9259. Appointments can be made at the center between 9 a.m. and 6 p.m. on weekdays and from 9 a.m. to 1 p.m. on Saturdays.
In addition, Bank of America will be among the mortgage lenders participating in a free homeowners' mortgage assistance event on Nov. 15 at the Connecticut Convention Center in Hartford, which is being sponsored by Gov. Dannel Malloy, the Attorney General and the state Department of Banking.
Bank of America, meanwhile, credited Jepsen with playing an important role in helping bring the customer assistance center to Southington when it announced the center's opening.
Jepsen met with bank representatives and in May, wrote a letter to Brian T. Moynihan, president and chief executive of Bank of America, asking the bank to commit more resources to Connecticut. The Attorney General said he was concerned about the bank's failure to address "numerous complaints" reported to his office, the Department of Banking and the non-profit Connecticut Fair Housing Center.
Jepsen is a member of the Executive Committee of the National Association of Attorneys General multistate task force which is seeking to hold major loan servicers, including Bank of America, accountable for the unfair and deceptive default servicing practices they have engaged in across the country.
---