---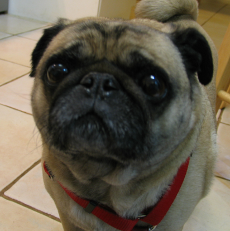 We often get reports from very upset pet owners who believe the commercial food products they fed their dog or cat caused them to get sick and, in some cases, die.
These reports prompted one ConsumerAffairs.com reader to to write that as her dog was recovering from surgery, she switched him from the commercial dog food she had been feeding him.
"I did a lot of research and now he loves and eats Royal Canine Urinary," Tonya, of Port Orchard, Wash., told ConsumerAffairs.com. "I am very happy with this prescription dog food. Also my vet sent me some paperwork on what I can do to feed him other foods. The list says plain cooked chicken, plain cooked turkey, eggs, rice, peas, pasta, white potatoes, cabbage, cauliflower, bananas, and melon. I am so happy and my pup pup is too! Hope this helps."
Get a vet's advice
Tonya did the right thing in only feeding her dog prepared food that her vet recommended. But what is good for Tonya's dog might not be healthy for yours. A vet's advice is needed.
In fact, the American Veterinary Medical Association (AVMA) warns that some human foods can be deadly.
"Table scraps should definitely not be a part of your pet's diet," said AVMA President Roger Mahr, DVM. "Gravies, meat fats and poultry skin can readily cause stomach and intestinal upsets, and even lead to a life-threatening condition called pancreatitis in dogs."
Despite popular myths, giving dogs bones is also a no-no. Bones will splinter when chewed and cannot be digested by the animal's system.
No chocolate
Just like their masters, most dogs crave chocolate, but it can be poisonous. Not only should it not be given to them, it should be stored in places where they can't get to it.
As for cooking for your pet, the experts say it should not be undertaken lightly. The AVMA does not recommend that people attempt to prepare home-cooked meals for their pets because pet nutrition is very complicated and unique to species and individual animals.
If you are sure you want to cook for your pet, or you feel a medical condition requires it, the AVMA recommends you first consult with your veterinarian and do some research on appropriate diets for your pet. A pet owner should only consider recipes for pet food that are developed for dogs or cats by veterinarians or trained professionals in animal nutrition.
And, as in Tonya's case, a prescription pet food, available from your vet, might be a better alternative.
---