---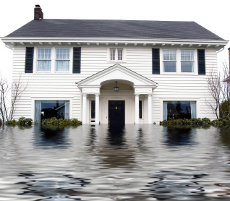 A year ago, when it was revealed that some large mortgage companies were violating the law by employing "robo-signers" to process mortgage documents, it was a huge scandal. The attorneys general of the 50 states are currently trying to reach a settlement with the major players involved in the scheme.
But the Inspector General of the Federal Housing Finance Agency (FHFA) has issued a report saying the abuses began a lot earlier than previously thought and that Fannie Mae knew about it but didn't act.
In February, Rep. Elijah E. Cummings (D-MD) requested the Inspector General to examine "widespread allegations of abuse by ... law firms hired to process foreclosures as part of" the RAN, and Fannie Mae's and FHFA's efforts "to investigate these allegations and implement corrective action."
The report found that FHFA did not schedule comprehensive examination coverage of foreclosure issues, including allegations of abuse by affiliated law firms until after news stories about alleged abuses surfaced in August 2010.
Indicators before 2010
The Inspector General said there were indicators prior to August 2010 that could have led FHFA to identify the heightened risk posed by foreclosure processing within Fannie Mae's program to handle foreclosures. In fact, he said there is evidence a Fannie Mae knew as early as eight years ago that corners were being cut.
"In December of 2003, a Fannie Mae shareholder began alerting Fannie Mae to foreclosure abuse allegations, and in 2005 Fannie Mae hired an outside law firm to investigate a variety of allegations regarding purported foreclosure processing abuses," the report states. "In May 2006, the law firm issued a report of investigation in which it found that:
"[F]oreclosure attorneys in Florida are routinely filing false pleadings and affidavits….The practice could be occurring elsewhere. It is axiomatic that the practice is improper and should be stopped. Fannie Mae has not authorized this unlawful conduct."
Fannie failed to act
The report also said Fannie Mae did not take steps to ensure the quality of its foreclosure attorneys' conduct, the legal positions taken in the attorneys' pleadings, or the manner in which the attorneys processed foreclosures on the Enterprise's behalf.
The robo-signing scandal broke when a foreclosure defense attorney in Florida obtained a deposition from a GMAC mortgage executive that he did not personally read and sign every foreclosure document, as was required under Florida law. Instead, it was later revealed that mortgage servicers hired people to sign thousands of documents they had not read.
---