---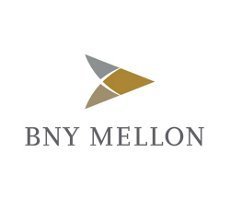 The city and state of New York have joined legal forces to file suit against the Bank of New York Mellon (BNY Mellon), charging it defrauded clients in foreign currency exchange transactions.
The action seeks to recover the profits BNY Mellon illegally earned by deceiving customers. The victims, according to the complaint, include both public and private pension funds, including those of the New York City Employee Retirement System (NYCERS) and the State University of New York.
The New York Attorney General's Office maintains that over a 10-year period, BNY Mellon consistently misrepresented to customers the rates it would give foreign currency transactions. Instead of providing the best interbank rates– as it promised – BNY Mellon gave the worst or nearly the worst rates of the trading day. The bank reportedly made nearly $2 billion from these trades, accounting for over 65 percent of its foreign exchange revenues.
Both private and government pension funds were victims
"This landmark case uncovered a fraud committed against both government and private pension funds, Executive Deputy Attorney General Karla G. Sanchez said. "This office will continue to commit its full resources to hold those responsible accountable, seek restitution for the victims, ensure that our markets are fair and transparent, and uphold one set of rules for all market participants."
New York City pension funds were among the most impacted of BNY Mellon's clients and lost tens of millions of dollars as a result of its allegedly fraudulent rates. In addition to NYCERS, those funds include the Teachers Retirement System of the City of New York, the New York City Police Pension Fund, Subchapter 2, and the New York City Fire Department Pension Fund, Subchapter 2.
City and state teamed up
The Attorney General's Office worked with the New York City Corporation Counsel and the Office of the New York City Comptroller in preparing and filing the suit.
"As we've demonstrated many times, we will use litigation to ensure that our pension funds are not shortchanged, now or in the future," New York City Assistant Corporation Counsel John Low-Beer said. "We have therefore brought this suit to recover the damages we are entitled to under the law."
The lawsuit follows a lengthy investigation during which the Attorney General's Office said it uncovered extensive evidence and sworn testimony that revealed BNY Mellon's elaborate scheme to lure customers with promises it did not intend to keep.
---