---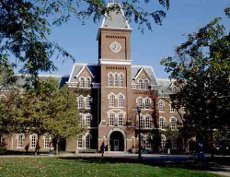 Thinking of going to law school? Don't look to Access Group for a loan.
The nonprofit company has been the largest single provider of loans to law students since 1983 but a change in federal policy has forced it to stop lending and shed most of its staff, the company said.

"We are out of the lending business," said Access Group President and Chief Executive Officer Christopher Chapman, the National Law Journal reported. "We've been legislated out of the federal loan program."
Students with existing loans and graduates still repaying loans should notice no difference, he said. Access is reducing its staff from 260 to about 40 and will hire a third party to service about $8.5 billion in existing loans
Access Group is one of many private student lenders affected by changes made under the federal Health Education Reconciliation Act of 2010. That law made the U.S. Department of Education the sole provider of federally-guaranteed student loans, eliminating outside loan services like Access Group.
The changes should not hamper new students' ability to get loans, said New York Law School Dean Rick Matasar, chairman of Access Group's board.
---