---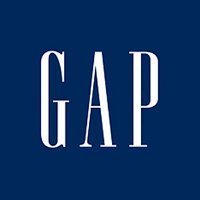 With increased competition and a tougher sales environment, Gap, Inc. is closing about 200 stores in North America – mostly the U.S. - as it focuses more attention in building its brands internationally.
"The company is making progress on its goal of reducing square footage in North America and is on track to achieve a 10 percent reduction in overall store square footage by fiscal year 2012, when compared to 2007," the company said in a statement to analysts."
That means Gap plans to reduce the number of its stores to about 700 Gap specialty stores and about 250 Gap Outlet stores by year end 2013. That would represent a 34 percent decrease in the Gap specialty store fleet when compared to the end of 2007.
Gap, Inc. operates the various Gap brand stores, as well as Old Navy, Piperlime, Athleta and Banana Republic. Its products include wardrobe basics, such as denim, khakis, and T-shirts; fashion apparel; casual apparel and accessories; maternity apparel; women?s underwear, sleepwear, lounge wear, and sports and active apparel; and shoes and accessories.
At Old Navy, the brand's strategy is to have roughly the same number of stores in North America with a smaller footprint. The brand plans to continue downsizing its fleet in North America, and expects to potentially remove another 1 million square feet by fiscal year end 2013.
Shifting overseas
While downsizing in the U.S. and North America, Gap is setting its sights on expanding overseas. There are about 3,100 company-operated stores and about 200 franchise stores in 36 countries and online orders are shipped to over 90 countries. The company hopes to achieve 30 percent of its sales outside North America and online by the end of fiscal 2013.
"The combination of our global strategy and formidable growth platform puts us in a strong position to expand our reach into the top 10 apparel markets worldwide," said Glenn Murphy, chairman and chief executive officer of Gap Inc. "In North America, we're taking a number of steps to improve sales in the near-term, and I'm confident that with a strong management team in place, we're well positioned for sustained growth across the business."
On Wall Street, Gap shares moved lower Friday despite a Commerce Department report showing unexpectedly strong retail sales in September, especially for apparel. Apparel sales were up 1.3 percent, the largest increase in seven months.
---