---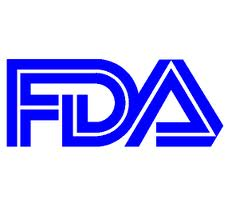 A Food and Drug Administration (FDA) chemist has pleaded guilty in an insider trading scheme that relied on confidential FDA data.
Cheng Yi Liang, 57, of Gaithersburg, Md., entered a guilty plea to one count of securities fraud and one count of making false statements, related to a $3.7 million insider trading scheme that spanned nearly five years. Liang appeared before U.S. District Court Judge Deborah K. Chasanow in the District of Maryland.
According to court documents and testimony Liang has been employed as a chemist since 1996 at the FDA's Office of New Drug Quality Assessment (NDQA).
Through his work at NDQA, Liang had access to the FDA's password-protected internal tracking system for new drug applications, known as the Document Archiving, Reporting and Regulatory Tracking System (DARRTS), which is used to manage, track, receive and report on new drug applications.
Liang reviewed DARRTS for information relating to the progression of experimental drugs through the FDA approval process. Much of the information accessible on the DARRTS system constituted material, non-public information regarding pharmaceutical companies that had submitted their experimental drugs to the FDA for review.
"Mr. Liang used inside information about pharmaceutical companies—information he had access to solely because of his position at the FDA—to pocket millions in illicit profits," said Assistant Attorney General Lanny A. Breuer. "In a shocking abuse of trust, Mr. Liang exploited his position as a chemist in the FDA's Office of New Drug Quality Assessment to cash in, using the accounts of relatives and acquaintances to hide his illegal trading. Now, like many others on Wall Street and elsewhere, he is facing the significant consequences of trading stocks on inside information."
Liang admitted that from approximately July 2006 through March 2011, he used the inside information he learned from DARRTS and other sources to trade in the securities of pharmaceutical companies. Liang used accounts of relatives, including his son, and acquaintances to execute the trades (referred to as the controlled accounts).
When the inside information was positive about a company's product, Liang used the controlled accounts to purchase securities. When the inside information was negative, Liang would make trades in anticipation of the stocks' downward movement.
Liang admitted that he used these controlled accounts to execute trades to profit from the change in the company's share price after the FDA's action was made public, resulting in total profits and losses avoided of more than $3.7 million.
For example, on May 21, 2010, the FDA accepted Clinical Data Inc.'s application for Viibryd, an anti-depressant. According to court documents, on Jan. 6, 2011, HHS-OIG installed software on Liang's work computer, allowing it to collect screen shots from that computer, which revealed Liang regularly accessed the DARRTS system and reviewed information regarding Clinical Data's drug Viibryd.
Between Jan. 6, 2011, and Jan. 20, 2011, Liang purchased a total of 46,875 shares of Clinical Data stock using the controlled accounts. After the markets closed on Friday, Jan. 21, 2011, news of the FDA's approval of Viibryd was reported. Clinical Data's stock, which had closed that day at approximately $15.03 per share opened the following Monday, Jan. 24, 2011, at approximately $24.76 per share. Liang then sold all 46,875 shares of Clinical Data stock in the controlled accounts, netting a total profit of approximately $384,300.
---