---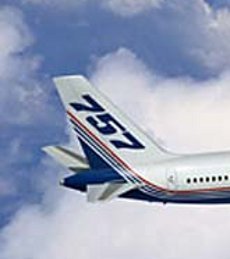 The Federal Aviation Administration (FAA) wants airlines to take a very carerful look at the horizontal stabilizers on the tail sections of Boeing 757 jets.
The agency says that corrosion on the stabilizers could cause pilots to lose control of the aircraft.
It might sound far-fetched but 11 years ago, a a similar mishap befell an Alaska Airlines McDonnell Douglas MD-83 off the Southern California coast. The airplane became uncontrollable and crashed into the sea, killing all 88 on board.
Investigators looking into that crash blamed poor maintenance, faulty design and slipshod federal oversight.
The FAA is proposing what's called a mandatory safety directive that would require all U.S. carriers to check the stabilizers on more than 700 757s. Overseas airlines would eventually do the same, it's hoped.
Boeing said it supports the proposal and noted that it already recommends carriers "regularly inspect and lubricate" moving parts.
---