---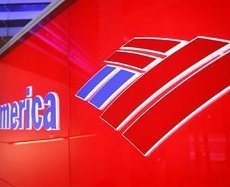 Bank of America's decision to impose a $5 a month fee on customers who make debit card purchases stirred the pot of consumer anger, with some customers vowing to seek alternatives.
"I am leaving BoA. This was the last straw," wrote Alan, a reader who posted comments on a ConsumerAffairs.com story over the weekend. "There are still banks out there that treat customers as customers, not faceless means of generating revenue."
Chances are, there are a lot of consumers who feel the way Alan does and would like an alternative to doing business with a large, national bank. But where do they turn?
Credit unions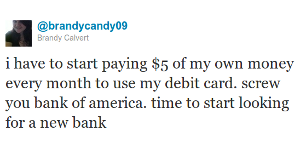 One alternative is a credit union. It provides most of the services of a bank but is a non-profit membership cooperative. Whereas major corporations like Bank of America are under pressure to show ever-growing profits for shareholders, credit unions only need to break even. Its customers are actually "members," in effect owners.
Asked to comment on Bank of America's new debit card charge, Bill Cheney, President of the Credit Union National Association, told Fox Business News that it's exactly what you would expect from a for-profit institution that just saw a significant part of its "swipe fee" revenue reduced by new regulations.
"When they see their revenues dropping, they have to go elsewhere to pump up those profits so they can make a return for their shareholders," Cheney said. "Credit unions are very different institutions and their focus is on their members. Members own their credit unions and it is a very different approach to management."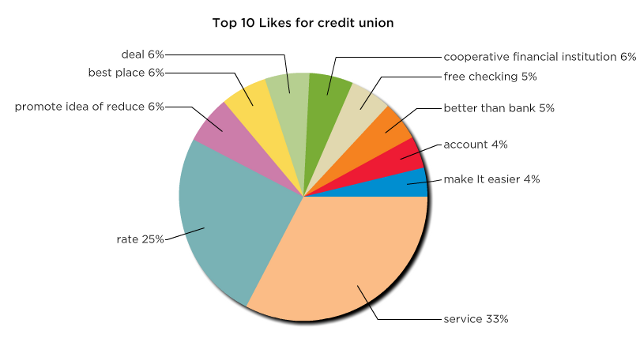 Lower and fewer fees
While credit unions sometime charge fees for their services, they tend to be lower and fewer than you find at big banks. Members usually find lower rates for car loans and credit cards too.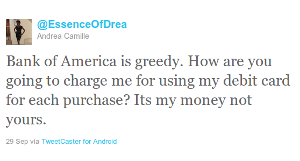 Because of the way they are set up, consumers can't just walk into a credit union and open an account. Membership usually requires some kind of affiliation through employment or other connection. But over the years these requirements have been loosened to the point that almost all consumers can find a credit union they can join. However, it may require a little research. A good place to start is by talking with someone at a credit union.
Or just enter "credit union" in Google, Bing, etc., and you'll get a list of local CUs.
Small banks
Not all banks are big, of course. Small, community banks can also be money-saving alternatives to a large, fee-laden financial institution. These banks tend to be located in small towns, though some can be found in metropolitan areas, or have branches there.
Most small, community banks have lower fees and balance requirements for checking accounts, for example. Some might not charge at all for having a checking account, though they are becoming more of a rarity.
While a small bank might not have a convenient physical location, almost all now have online banking so that consideration is less important. If you have direct deposit, trips to the bank branch itself can be infrequent. Consumers looking for better service at a lower cost might find it at a smaller bank.
"Our nation's more than 7,000 community banks are relationship lenders that continue to look out for the best interest of their local customers each and every day," said Camden R. Fine, ICBA president and CEO of the Independent Community Bankers of America (ICBA).
But make no mistake, Fine isn't about to pile on Bank of America for imposing the new debit card fee, calling the new swipe fee rule "ill-conceived." After all, credit unions and small community banks will feel the loss of "swipe fee" revenue under the new rules too.
But credit unions and small community banks, for the most part, didn't invest billions of dollars in subprime mortgage-backed securities that became toxic, causing huge losses and resulting in a massive federal bailout. Some of the large banks that did are still trying to get back to even.
Thanks
Keep an eye on your inbox, the lastest consumer news is on it's way!
Unsubscribe easily whenever you want
---