---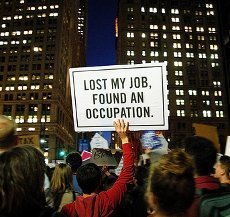 Photo: OccupyWallStreet.org
Except for some pesky environmental demonstrators outside the White House, Washington, D.C., has been relatively free of the Occupy Wall Street-style disruptions that are spreading around the country.
While it's popular in the daily press to deride the protestors for not being able to say specifically what they want, it's pretty clear they're upset about the economy and what they see as a predatory financial system.
None of this cuts much ice in the U.S. Senate, where Republicans are vowing to jettison the nomination of former Ohio Attorney General Richard Cordray to head the new Consumer Financial Protection Bureau (CFPB).
Cordray was cleared by the Senate Banking Committee Thursday but Republicans have opposed the agency from the beginning and say they will block the Senate from voting on Cordray's nomination until the agency is watered down to their liking.
"Americans job creators are under siege," said Sen. Richard Shelby (R-Ala.), ranking Republican on the committee. "Regulators are about to subject those who had nothing to do with the financial crisis to hundreds of new rules and regulations without determining whether the benefits exceed the costs."
Democrats argue that the changes would weaken the new regulator, which opened its doors on July 21 and President Obama has gone on the offensive recently.
"Republicans have threatened not to confirm him, not because of anything he's done, but because they want to roll back the whole notion of having a consumer watchdog," Obama said at a news conference on Thursday.
Is it necessary?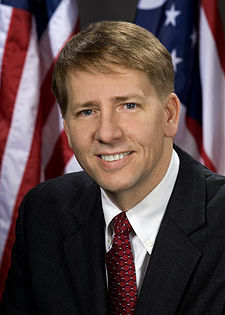 Richard Cordray
But while Republicans and the financial institutions that have ponied up to finance opposition to Cordray's nomination say the CFPB isn't necessary, consumers have reacted with outrage to Bank of America's adding a $5 monthly fee for the use of debit cards.
"My bank has not done this as of yet. But if it does that will be the day I cut up my debt card," said Joni Bonn of South Dakota. "They can try to charge all the fees they want. But we the people have to show them we are not going to pay ... we have to show them by not using the debt card or closing our accounts that we will not stand for all these fees."
While consumers were fuming, the Consumer Federation of America (CFA), a non-profit consumer advocacy organization, was drawing up a list of abusive financial practices that have become more widespread in recent months.
CFA released a list of the objectionable practices. They include:
Predatory Practices Targeted at Military Service Members: J.P. Morgan Chase disclosed that they have foreclosed on 14 active-duty military families and overcharged 4,000 others in wrongful fees or improper interest rates. Also, a growing number of banks make payday loans to their customers, called direct deposit advances that cost $10 per $100 borrowed or 365 percent APR based on a typical loan term of ten days. These bank payday loans carry the same high cost, short term, debt-trap features as non-bank payday loans. Military service members are also subject to pay high overdraft fees at on-base and off-base banks.
Mortgage Foreclosure and Servicing Abuses. In the wake of the housing crisis, some mortgage servicing companies have illegally sped up foreclosures and generated unjustifiable fees at homeowners' expense. Default and foreclosure rates are higher than they have been since the Great Depression, while millions of consumers are currently subject to illegal actions by mortgage servicing companies, including misapplied payments, botched taxes, robo-signing and other fraudulent actions, CFA said.
Unfair Bank Overdraft Loans: Despite a new Federal Reserve requirement that banks get consumers to consent to paying for debit card overdrafts, only the FDIC has issued comprehensive guidelines for bank overdraft programs at the banks it supervises. Banks continue to charge steep and multiple fees for overdraft loans, require immediate repayment, and take payment first out of the account holder's next pay deposit before other debits are paid, CFA alleged.
Plentiful Fees and Few Protections for Pre?paid Cards: As bank fees increase, prepaid debit cards are increasingly becoming substitutes for bank accounts. However, prepaid cards come with a dizzying array of fees and with fewer protections than consumers get with other forms of plastic. Consumers need simple and transparent fees. Prepaid cards must be covered by the same consumer protections that apply to bank account debit cards, CFA said.
Internet Payday Lending: Internet payday lenders are marketing loans online at rates and terms that mire cash-strapped consumers in repeat borrowing at extremely high rates, CFA alleged. Finance charges to borrow $100 range from $15 (390% APR) to $30 (780% APR). Many of these loans have built in loan flipping, with finance charge-only payments withdrawn from borrowers' accounts every payday without reducing the loan itself.
Bank Payday Lending. A growing number of banks are offering "direct deposit advances" that have the same dangerous features as traditional payday loans that make them an unaffordable debt trap for many consumers. In addition, bank payday loans evade protections for Social Security, disabled and unemployment benefits and other laws designed to ensure that creditors do not take income needed for food, rent, medicine and other essential purchases.
---