---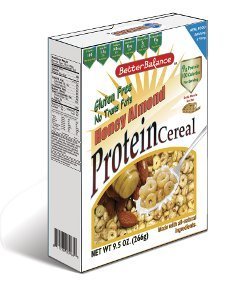 There's a lot of information on the front of food packages, but how useful is it? The Institute of Medicine (IOM) thinks it could be a lot more useful -- and concludes in a study that a lot of what's now out there leads more often to confusion than to enlightenment.
In fact, the Institute says it's time to move away from front-of-package systems that mostly provide nutrition information on foods or beverages but don't give clear guidance about their healthfulness, and toward one that "encourages healthier choices through simplicity, visual clarity, and the ability to convey meaning without written information."
What would make it clearer? Maybe some pictures.
The report recommends that the Food and Drug Administration (FDA) develop, test, and implement a single, standard symbol system to appear on all food and beverage products, in place of other systems already in use.
The IOM says a symbol system should show calories in household servings on all products. Foods and beverages should be evaluated using a point system for saturated and trans fats and sodium, and added sugars. The more points a food or beverage has, the healthier it is.
Eminently sensible
"This system would encourage food and beverage producers to develop healthier fare and consumers to quickly and easily find healthier products when they shop," the Institute said.
This sounds pretty good to healthy food crusader Michael F. Jacobson, who heads the Center for Science in the Public Interest. He calls it "eminently sensible" but predicts it will be roundly condemned by food manufacturers.
"A simple icon with 3, 2, 1, or zero check marks would give shoppers at-a-glance information about nutritional booby traps lurking inside packaged foods," Jacobson said.
"The IOM's proposal is far preferable to the voluntary 'Facts Up Front' labeling program that the grocery industry is rushing to market," Jacobson said. "The industry hopes to preempt more consumer-friendly requirements by the FDA. The industry's complex scheme requires consumers to consider the amounts of calories and four to six nutrients, without any numerical score or useful symbols to convey a food's nutritional value."
Jacobson said the IOM's approach still has holes that the FDA would have to address. For instance, he said, it gives no consideration to foods' vitamin, mineral, fiber, or protein content. Also, white bread, whole wheat bread, broccoli, artificially sweetened soft drinks, and artificially colored and flavored diet Jell-O would all have top scores of 3.
"Still, the FDA should promptly assign a task force to develop a mandatory front-of-package labeling regulation based on the IOM's advice," Jacobson said.
---