---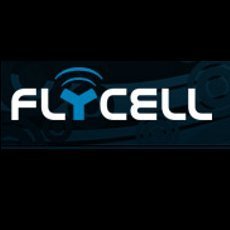 A RICO class action accuses Sony Entertainment and ringtone provider Flycell of cramming unasked-for "services" onto cell phone bills.
The lead plaintiff, an Air Force pilot, says the facts show "the depth to which some of the most powerful combatants will go in order to steal billions of dollars from unwitting and relatively helpless consumers," Courthouse News Service reported.
Mark Smith, of South Carolina, says he learned of the charges when he went to an AT&T store to complain about dropped calls, poor reception and high charges.
As he and an AT&T employee pored over Smith's 68-page bill, they found charges totalling $19.99 from Flycell.
"Further investigation of prior billings disclosed that AT&T had billed on behalf of Flycell charges of $19.99 every month for over a year" even though Smith inisists he had never heard of Flycell and had not knowingly purchased any Flycell products.
"Media content"
"At no time did plaintiff agree to pay for media content from Flycell," Smith says in the suit.
And just what is this Flycell?
It describes itself as "an online hub for customers to download cell phone ringtones, graphics, games, entertainment, and sports programs." It is a wholly owned subsidiary of New York-based company Acotel, which is also named as a defendant in Smith's suit, which was filed in U.S. District Court in Manhattan.
Smith said it took him two solid months of complaining to get the charges reversed. He seeks an injunction against further cramming and treble damages for fraud, RICO conspiracy and unjust enrichment.
Smith is hardly alone. ConsumerAffairs.com has been publishing consumers' complaints about Flycell since at least 2006, most of them remarkably similar to Smith's.
"This company randomly solicited their ring tone services to me, which I declined. I then responded STOP as instructed to deny services and charges, but they have been charging me anyway," said Lauric of El Segundo, Calif., in a recent complaint. "This company scams money from people and provides no contact information to cancel and/or question these fraudulent charges. Something needs to be done. I have been receiving $10 a month in fraudulent charges on my cell phone bill."
The Federal Communications Commission defines cramming as "the practice of placing unauthorized, misleading, or deceptive charges on your telephone bill," according to the complaint.
AT&T is not a defendant in Smith's suit.
---