---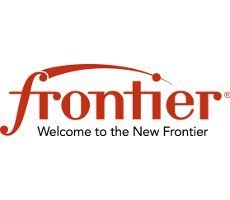 A federal class action claims Frontier Communications defrauds its Internet customers by illegally collecting taxes and surcharges it falsely claims are governmentally imposed, Courthouse News Service reported.
In the suit, the plantiffs claim that Frontier, which primarily serves customers in rural areas, has charged Internet customers local and state taxes and fees that are prohibited under the Internet Tax Freedom Act, the Federal Communications Act and state law.
The suit says Frontier has also imposed 911 fees on its Internet customers, even though customers are unable to call 911 from the Internet and has charged Internet customers Universal Service Fees, from which Internet service is exempt.
Frontier has also imposed a so-called "HSI surcharge" on its customers, claiming that it is governmentall required or specifically authorized. In fact, says the suit, the HSI surcharge is neither.
"It is merely a junk fee that Frontier imposes on customers," the suit argues. "The fee bears no relationship to any governmnetally-imposed fee or regulation, and is nothing other than an effort by Frontier to increase prices above advertising prices."
The named plaintiffs in the suit are Clint Rasschaert, of Minnetrista, Minn., Ed Risch of Farmington, Minn., Verna Schuna, of Scandia, Minn., and Pamela Schiller of Chester, N.Y.
Frontier, headquartered in Stamford, Conn., was formerly known as Citizens Telecommunications Company. It changed its name in March 2003. In July 2010, it took over local telephone and Internet service in many rural areas previously served by Verizon and now operates in 27 states, with 7.4 million customers.
The suit seeks refunds and damages for all consumers charged the disputed fees. It was filed in U.S. District Court in Minneapolis by Nichols Kaster, PLLP.
---