---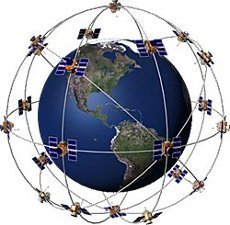 A Florida car dealer is accused of concealing GPS tracking devices to cars it sold to consumers, then using those devices to track the cars down and repossess them.
Florida Attorney General Pam Bondi filed a lawsuit against Beach Boulevard Automotive, Inc. for alleged violations of Florida's consumer protection law. The lawsuit seeks restitution for harmed consumers, civil penalties of up to $15,000 per violation, attorneys fees and costs, and injunctive relief.
"According to some complaints, this business tracked consumers down using GPS devices and then repossessed vehicles even though consumers were current on payments," Bondi said. "Nearly 80 consumers filed complaints with our office, and our priority in this case is to return money to harmed consumers through restitution and to halt any fraudulent business practices."

The complaint includes eight counts. One count alleges willfully using or threatening force or violence by using obscene and harassing language when dealing with customers
The remaining seven counts allege violations of Florida's Deceptive and Unfair Trade Practices Act:
Requiring certain consumers to purchase credit life insurance, credit disability insurance and GAP insurance as a condition of sale;

Tracking vehicles via GPS tracking devices without consumer knowledge or authorization;

Adding to the price of the car a pre-printed, flat charge entitled "Pre-Delivery Inspection" fee using the pre-printed Used Vehicle Bill of Sale without disclosing the nature and purpose of the fee and without providing required disclosures;

Keeping consumers' deposits without adequate disclosure;

Posting false reviews on the Internet;

Engaging in the business of selling motor vehicle retail installment contracts without a license through the Office of Financial Regulation; and

Wrongfully, unfairly and unconscionably repossessing consumers' vehicles.
---