---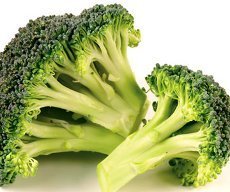 There may not be any shortcuts for people who want the health benefits of eating vegetables by taking a pill.
New research has found that a key phytochemical in broccoli and other cruciferous vegetables s poorly absorbed and of far less value if taken as a supplement.
The study, published by scientists in the Linus Pauling Institute at Oregon State University, is one of the first of its type to determine whether some of the healthy compounds found in cruciferous vegetables can be just as easily obtained through supplements.
The answer is no.
And not only do you need to eat the whole foods, you have to go easy on cooking them.
Not a simple question
"The issue of whether important nutrients can be obtained through whole foods or with supplements is never simple," said Emily Ho, an OSU associate professor in the OSU School of Biological and Population Health Sciences, and principal investigator with the Linus Pauling Institute.
Ho notes that some vitamins and nutrients, like the folic acid often recommended for pregnant women, are actually better-absorbed as a supplement than through food. Adequate levels of nutrients like vitamin D are often difficult to obtain in most diets.
"But the particular compounds that we believe give broccoli and related vegetables their health value need to come from the complete food," Ho said.
Missing enzyme
The reason, researchers concluded, is that a necessary enzyme called myrosinase is missing from most of the supplement forms of glucosinolates, a valuable phytochemical in cruciferous vegetables. Without this enzyme found in the whole food, the study found that the body actually absorbs five times less of one important compound and eight times less of another.
Intensive cooking does pretty much the same thing, Ho said. If broccoli is cooked until it's soft and mushy, its health value plummets. However, it can still be lightly cooked for two or three minutes, or steamed until it's still a little crunchy, and retain adequate levels of the necessary enzyme.
---