---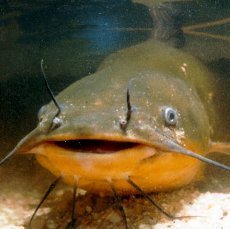 Scam artists might want to scrub their email lists, to remove law enforcement officials.
Ohio Attorney General Mike DeWine says he was tipped off to one of the latest scams when he received a suspect email that claimed to be from "The Google Team 2011" asking him to update his payment information.
"We have been getting this message here at the Attorney General's Office," said DeWine. "I've even received it myself. This shows how important it is to be on the lookout for potential scams."

In a typical email "phishing" scam, con artists use the names of real organizations to trick people into giving out their personal information. Never click on any links provided in such scam emails, reply to the message, or call a number listed in the message.

The e-mail message Attorney General DeWine and many others in his office received, with variations on the subject line: Google AdWords: You have a new alert, says:

Dear Valued Customer,

Please update your primary and backup payment information, even if you plan to use the same information. Please follow the steps below to update your payment information.

Your credit card will only be used and stored as part of re-enabling your account.

We will not display or share it without your permission.

1. Log in to your account at http://www.googlmncn.com/Select/login
2. Enter your new or updated payment information.
3. Click 'Save Changes' when you are finished.

Sincerely,

The Google Team 2011

According to Google's AdWords support page: "Please remember that Google's AdWords team will never send an unsolicited message asking for you to provide your password or other sensitive information by email or through a link."

In the link from the message shown above, Google's name has been changed, indicating a scam. Other signs to watch for, according to Google, include ensuring that the "From" and "Return-path" refer to the same source and any page that asks for sensitive personal information should be secure with an address that begins with "https".

If you receive a phishing e-mail, contact the real organization using a number or website you know to be real.
---