---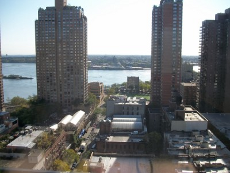 A room with a view
Airbnb got a big sour dose of bad publicity earlier this year when a couple of Northern Californians complained that their apartments had been trashed by miscreants they'd rented to via Airbnb.
AirBNB was quick to institute new protection policies and claims the problems have been solved. And maybe they have, since no similar complaints have come to light lately. Add to that a notable lack of complaints from renters and things start to look a little too good.
"There's nothing consumers don't complain about," our editor barked, smoke and ash billowing from his cigar. "Get out there and find some dirt."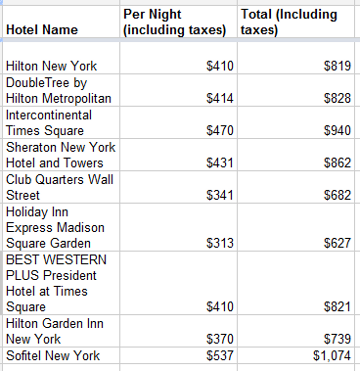 Fortuitously, I had already scheduled a visit to New York City to visit my family, so I began poking around hotel Web sites and the Airbnb site and quickly determined that I'd save almost $200/night in an Airbnb as compared to regular hotels.
I was a little nervous about logistics, such as how would I get the apartment keys, so I only looked at buildings with a doorman.
I found Airbnb.com to be more usable than many of the big hotel comparison sites I was used to. This made me more willing to try it out. I was pleasantly surprised that many of the Airbnb units I considered already had user reviews; this also made me more willing to take a chance.
I was confused about whether you're supposed to contact the Airbnb host first before booking to confirm availability. I ended up booking first and it worked out. The host emailed me right away and confirmed my stay.
The host emailed me the address of the apartment, Upper East Side, a block away from a Starbucks, and in a nice 25-story building. All I had to do was show up and the doorman would have my keys. Seemed pretty simple.

A dark night
However, I arrived in New York in the evening, and it was too dark for the cab driver and I to see the address numbers on the buildings, so he ended up dropping me half a block away and I had a short walk through evening streets.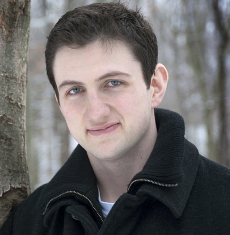 Matt Lazar
I was wheeling my luggage in the right direction of a 2 minute walk to the apartment, when a street person started bothering me. He was nice at first, but then he became aggressive and invaded my personal space. Luckily, I arrived at the apartment building before things escalated further. Where is Rudy Giuliani when you need him?
In the future, I'd recommend using Google maps to find the exact location of the apartment/Airbnb rather than just getting out of the cab at the right cross streets.
Anyway, having escaped the street person, I got my keys, and arrived in the apartment. It was clean, larger than a hotel suite, had a nice view of the East River, and had a more comfortable bed than any hotel I've stayed in.
I was nervous that there would be issues with the wireless internet, but when I arrived I found that the host had left me a clear note with the password and it worked fine.
Overall, I had a very positive experience with Airbnb and have been recommending it to my friends and family
Many of the Airbnb's, including the one I stayed in, require a material security deposit, which is presumably part of their new consumer protection policy. Airbnb pre-authorized my credit card for $150, and cancelled the reauthorization 48 hours after I checked out of the Airbnb as the host hadn't charged me for damage. I think it is probably rare that a host will ding a guest for his or her security deposit, but it's something to keep in mind, I suppose.
---