---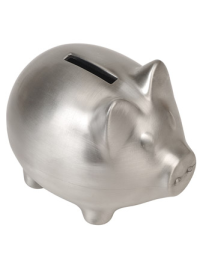 Back in the 1980's, multi-level marketing (MLM) recruiters enticed prospects by trying to get them focused on one material desire they could satisfy with all the wealth they would earn selling soap or vitamins to their family and friends.
MLM didn't work out all that well for most recruits, but financial planners say the concept of focusing on one material goal is a very effective device. But instead of using it for an unrealistic enterprise, they suggest consumers use it as a motivator for saving money.
Two researchers at the University of Toronto's Rotman School of Management have found that those who want to save are more apt to keep socking money away and more of it too, if they have just one goal in mind.
Limit yourself to one goal
"If you have only one goal it puts you in a more action-oriented mindset and helps you save more," said Min Zhao, an assistant professor of marketing who co-authored the study with marketing professor Dilip Soman. "Too much thinking about which goal is more important keeps people from acting."
The study looked at a range of different research subjects, including modest households in rural India, middle-income Canadian dads, and working professionals living in Hong Kong.
Avoid trade-offs
Results consistently showed that a single savings goal worked better than multiple goals. Individual studies also found single goals worked particularly well when it was harder to save. Having multiple goals resulted in people thinking about trade-offs between goals, rather than focusing on implementing their savings plan.
The findings suggest that financial or savings advisors may want to take a different tack with their clients. Banks sometimes advertise a list of reasons to save, but such a message could "backfire" says the study, because that introduces multiple goals, leading to eventual failure in clients' savings plans.
"The most common mistake is to emphasize numerous reasons to save," Zhao said. "They should revise their approach."
---