---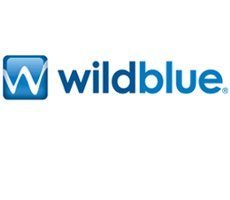 S, of Edgewood, Texas, says he's a little surprised at all the negative reviews from consumers unhappy with the service from Wildblue, a satellite Internet provider. He thinks a lot of people take the service not understanding what it is. It's all a matter of being realistic, he says.
"No, you cannot download movies, it IS NOT DSL, but it is a million times faster than dial up," S told ConsumerAffairs.com. "Two years ago we had a rebound child come home. He exceeded our usage and we were cut back to a slower speed. He was used to DSL and didn't know the rules of using our service. We upgraded to a higher package and our usage was restored. If you want to be treated with kindness and respect you have to treat people that way. Sorry so many have issues, but we love our wildblue and are looking forward to the bigger, faster satellite."
For consumers in rural areas, sometimes satellite is the only alternative to dial-up, even if it doesn't provide the full capacity of full broadband. As long as satellite Internet providers don't make unrealistic claims in their marketing, S makes a valid point.
Smoking TV
Here's another report of a flat-screen TV that overheats to the point that it starts smoking. Rafal, of Virginia Beach, Va., reports the problem occurred in his 47 inch Philips LCD set.
"The problem is with the power board and from what I am reading on here many people have the same problem," Rafal said. "This power board - or similar - is used in many models of Philips TVs and it should be recalled as soon as possible. This TV is dangerous!"
Rafal says he's reported the incident to Philips. We suggest he also report it to the Consumer Product Safety Commission.
Can you handle the truth?
We increasingly hear from consumers who say a company representative gave them information, upon which they based their buying decision, which turned out not to be true. Roy, of Columbia, Md., says he wished personnel at Ethan Allen had just told him the truth.
"After an order was written up for a sofa and chair, the saleslady was asked if our old sofa and chair could be picked up at the time of delivery," Roy told ConsumerAffairs.com. "She assured us that they could. When delivery was made, we were told they did not do that. We were left with a living room full of furniture to the point that we cannot walk in our living room now. I am 75 and unable to move the furniture on my own. We would not have made this purchase without a means to remove the old furniture. Basically, the saleslady lied in order to make a sale."
It happens all the time, it seems.
When no means yes
Many consumers who get signed up for recurring membership charges in a negative option pitch are outraged because they say they were never aware they were agreeing to have their credit cards charged each month. Charles, of Raleigh, N.C., is outraged because he was aware of the pitch but was signed up, even though he insists he clearly told them no.
"I was sent a membership card from Auto Vantage through Trilegiant Corporation," Chareles said. "I am charged a fee of $16.99 on this month's statement. I did not agree to their service when asked. I declined immediately. I am cancelling that membership today. I am including the fee for this month. I would like to get a refund or apply the fee to next month's payment which is $222.87."
Charles needs to contact his credit card company and tell them to dispute the charge. The credit card company should demand a proof of purchase. If Charles is correct, Trilegiant won't be able to provide one.
---