---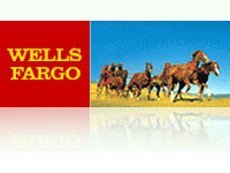 Arnett, of Norfolk, Va., says he went to his Wells Fargo branch to withdraw money from his acount. A few days later, he noticed his account balance was minus $36.
"I didn't understand how I could overdraft by pulling money out with a teller," Arnett told ConsumerAffairs.com. "A few days after that I noticed my account was -$71.00. I called the bank's customer service number and got a women named Donna. I asked her why was my account overdrawn $71.00 and she explained that I had withdrawn more than I had in the account. I asked how could I take money out that wasn't there to begin with and why would the teller not just tell me the funds I was requesting were not there. Donna said it was up to me to know what I had in my account and not the teller's job."
Arnett thinks he was set up by the bank so it could collect an overdraft fee. Another explanation could be there was money in the account when he made the withdrawal, but that subsequent checks posting later that day put him over. Whatever happened, that wasn't a particularly helpful handling of his inquiry.
Three weeks too late
There's nothing more aggrevating than having your new appliance go down three weeks beyond the warranty date. Should companies show some leniency? It's clear consumers think they should.
"I called to find out if they could assist me with my Whirlpool dishwasher," said Connie, of Liverpool, N.Y. "The only thing they would assist in was arranging a fill cost repair. No other suggestions. I would of meet them half way paying half the bill but nothing, just I'm sorry and we can't help. Not standing behind there product."
Connie's dishwasher is beyond the warranty date so Whirlpool is well within its rights to deny any coverage. However, it seems that if companies would show a little leniency – especially when the product is just days out of warranty – it would go a long way in building customer loyalty.
Capacitor plague
Kevin, of Scottsdale, Ariz., is another victim of "capacitor plague," the habit of capacitors in LCD flat screen TVs to fail.
"I bought a 40" Samsung LCD (LNT4069F) in 2008," Kevin told ConsumerAffairs.com. "I started having the clicking/starting problem a few weeks ago. Did some research and saw that it's most likely a defective capacitor used by the manufacturer. Call Samsung. Their response? We don't cover this problem, good luck. This TV is barely 5 years old, obviously defective, and the company won't fix it? Unacceptable. Will not be doing business with this company in the future."
Actually, Kevin is lucky to have gotten five years of trouble-free viewing. Very often this type of failure occurs just out of warranty. The good news for Kevin is this should not be an expensive repair. TV service people are very experienced at swapping out capacitors.
---