---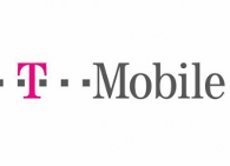 Jennifer, of Pueblo, Colo., says T-Mobile gave her some bad information that resulted in her entering into a contract she didn't want. And it all revolves around the proposed AT&T merger with T-Mobile that now looks to be in doubt.
As Jennifer explains it, she had been a T-Mobile customer for seven years with three lines, none of which were under a contract. She said she called T-Mobile to have the third line removed.
"The young lady in the retention department told me that when AT&T takes over T-Mobile in two months, anyone without a contract would be shut off and would have to look for new service, and the package I have is no longer available, so I would have to agree to a new minutes package if i wanted to stay with T-Mobile and not have to search for a new phone company," Jennifer told ConsumerAffairs.com.
With it put to her in those terms, Jennifer said she felt she had no alternative but to agree to a new contract. Then came last week's anti-trust suit by the Justice Department to block the merger.
"Now knowing the merger is not going through, I just got off the phone with T-Mobile who is now unwilling to help and reset my plan and contract even though it was given under completely false information," Jennifer said. "On top of that, they are unwilling to pull the call and listen to what i was told, and the fact that i told the retention department several times that i didn't want to have to be wrapped into a new contract."
It's not too surprising that T-Mobile is unwilling to undo Jennifer's contract. However, it's interesting that she was told, in effect, that she would have fewer options after the merger. Seems to make the case of the critics who maintain the merger is a bad deal for consumers.
Check's not in the mail
Here's a tip for Citibank rewards card customers: if you want to redeem your points in the form of a check, Margaret, of Thousand Oaks, Calif., tells us you could be looking at a lengthy delay.
"Today I made three attempts to speak to someone and was disconnected each time," Margaret said. "I called back pretending to want to redeem points and reached some one who told me the third party they have cutting the checks is having a problem. She couldn't tell me what the problem was however, she did say it would take five to six weeks to receive the check even though program says it takes up to three weeks."
But Margaret says it you redeem your points in a pre-paid card, it only takes about a week.
Bad reception
Satellite TV is supposed to be comparable to cable, at least as far as reception is concerned. But Ronald, of Lexington, N.C., noticed a difference when he switched from Time Warner to Dish Network about seven months ago.
"Everytime it rains my TV goes out and the screen says lost signal," Ronald told ConsumerAffairs.com. "I have been calling Dish Network for as long as I have had it. At first they would tell me that my signal was fine, then they told me to call the installer that put the system in for them and I did not know how to get in touch with him and I should not have to it should be up to dish network to get the installer back out here."
It does, indeed, sound like an installation problem. If the dish is not properly aligned with the satellite, the slightest atmospheric disturbance will cause interference. Ronald should still have the paperwork from his installation, with the installers name and address.
---