---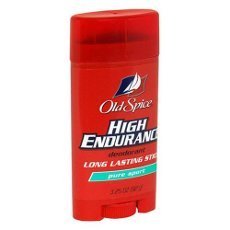 Old Spice aftershave has been around forever it seems, but lately has raised its profile with a series of clever TV commercials. Rich, of Shaelr, Pa., tried the Old Spice deodorant, and says he had a very bad reaction.
"After using the deodorant a couple of times I experienced a slight burning throughout the day," Rich told ConsumerAffairs.com. "After I recently used it, I noticed a red ring around my armpits. It is the most uncomfortable pain and nothing that I do will help ease it."
We'll keep an eye out for similar reports but so far, we have seen only one other case. It sounds like it could be an allergic reaction -- or Rich may simply have sensitive armpits. Simple solution: switch to another deodorant.
Mostly satisfied
After seeing mostly bad experiences cataloged online, Kerry, of Ames, Iowa, thought it would be fair to relate her overall good experience with Tracfone, a low-cost cell phone provider.
"I have had one for several years, and renew it one year at a time," Kerry said. "There has never been a problem and two years ago we purchased one for my mother, too. She also has had no problems. On the other hand, I have never tried to transfer the number to another phone or had to deal with customer service, which seems to be the source of most complaints. For the price it has been a very good service for us."
Kerry says her one complaint is that when you turn the phone on, sometimes it doesn't find a signal right away. Though annoying, she says she puts up with it because, as she says, "Compared to a much more expensive full-service plan, it's a minor inconvenience."
Suspicious
Rebates seem to be a constant source of consumer irritation. The rebate makes the advertised price of the product lower, so it seems like a bargain, but the consumers must jump through a series of hoops in order to redeem the rebate. Many, like Ginger, of New York, N.Y., thinks some rebates are actually impossible to collect.
"I was supposed to get a $400 rebate for the Canon Rebel and the printer that I purchased from Buydig.com," Ginger told ConsumerAffairs.com. "I mailed out two UPC codes and the copy of my receipt, but they wanted the original receipt so I mailed that out as well via certified mail. I tracked and confirmed with U.S.P.S., but as per the record, they tried to deliver my certified mail to this company so they left a notice to them. 15 days later, no one from Advertising Checking Bureau bothered to check my certified mail in which my original receipt was enclosed! Therefore, U.S.P.S. sent it back to my address! However, one week later, A.C.B. send me another notice stating they couldn't honor my rebate because I did not send them the original receipt! How can they say this! They rejected my mail in the first place!"
This could be a case of a delivery error, or something else. Ginger's next step should be to file a report with the New York City Department of Consumer Affairs.
How much, really?
Tina, of Canon City, Colo., was looking for a bargain on rental cars. She says she thought Payless Car Rental offered it, based on what they told her.
"My total was to be $100.59," Tina said. "When I arrived and went to the pick up my car they charged me $279.57. I was told that Arizona REQUIRED a certain insurance, even though I had already checked with my insurance company and they covered rental cars, and that Arizona REQUIRED a daily tax. None of this was stated when I made my reservation."
Consumers often have the same complaint when booking airline travel, since baggage fees aren't included in the far. This is something the Federal Trade Commission might take a look at.
---