---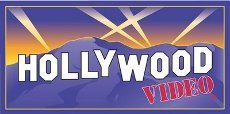 Shortly after Hollywood Video went out of business former customers began getting collection letters, claiming they still owed for late or unreturned DVDs or games. Because of a legal settlement, many of those letters should have stopped.
"I just received a collection letter today stating I owed over $150," Kimberly, of Woonsocket, R.I., told ConsumerAffairs.com. "They gave me a list of video games, some of which I never even rented. I always returned my rentals paid my debt and rented a new game. I was never made aware of any charges lingering on my account. The store I rented from would not let me rent unless i had a zero balance, so I don't understand where these charges are coming from. Any advice would be great. Thank you!"
There are two issues here. One is whether the debt is real, and Kimberly insists it isn't. The second is what the collection has done to Kimberly's credit score. In May a number of states, including Rhode Island, reached a settlement with Hollywood Video's trustees concerning these collections attempts. The settlement addressed the fees and interest tacked onto the alleged debt, but not whether the debt was real or not. $150 sounds like a lot of money to just be late fees. Kimberly should contact Rhode Island Attorney General Peter Kilmartin's office.
Birthday surprise
Tracey, of Wilson, N.C., said she baked a birthday cake for her six year-old when her Anchor Hocking baking pan exploded as soon as she removed it from the oven.
"Shards of glass went everywhere, ruining the cake, cupcakes that were on the counter, and causing a huge and dangerous mess in my sink and on my counters and floors," Tracey said. "My poor dogs heard me scream and came running into the kitchen; I'm waiting to see if their feet bleed."
Tracey said she won't use glass baking dishes any longer, using metal pans instead. Unless you own a glass baking dish 20 years old or older, that might be good advice.
Contact info
Some insurance companies are harder to deal with than others when you're involved in an accident. E.G., of Sacramento, Calif., reports a problem with Geico.
"Was hit by another car who has Geico," E.G., told ConsumerAffairs.com. "I have been unable to contact them by phone. It seems like they have contracted with www.numsvc.com who wants to charge $6.99 just to get a phone number to be able to report a claim. After reading several of the comments about Geico it only makes sense that they are acting like one of the "offshore" insurance companies from the '80s & '90s, you know the ones that will take your money for 'insurance' but never be there when you need them.
It sounds like E.G. did a Google search for Geico and clicked on a sponsored link, not Geico's website. Happens all the time. Geico's general claims toll-free number is 1-800-861-8380. Also, E.G. should report the accident to his own insurance company, which might pursue this on his behalf.
Upselling
Have you ever gone to a business to buy something specific and the sales person makes a strong pitch for you to purchase more than you intended. It's called "upselling," and businesses use it to pump up their profits. Eloria, of Houston, Tex., says she ran into an extreme case of upselling at a local Discount Tire store.
"I took my car in for tire rotation, a package that came with my tire purchase," Eloria said. "I Informed the attendant that I wanted back tires to front and vice verse. He insisted on making an 'appraisal,' then informed me the only way they could rotate would be if I purchase two new tires. I told him I was unable to do so at this time due to finances, to just rotate and I'll make new purchase next month. Told me he couldn't do it. I realize economic times are bad for all of us, but trying to 'make' me buy new tires based on false info is shameful."
But it seems to be a widespread practice. Too many businesses these days believe the pathway to profitability is to keep squeezing the consumer just a little more.
---