---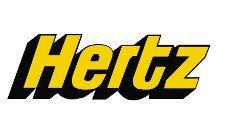 Michael, of Irvington, Va., had an experience with Hertz car rental that he describes as both good and bad. On the bad side, he said he returned the car with a full tank of gas, filling up at a station at the airport before dropping off the car. Yet, he said he was charged $23.23 for gasoline.
"When I called to complain, without hesitation they removed the charge, Michael told ConsumerAffairs.com. "Seems a bit suspicious."
Michael wonders how many people don't bother to call up and protest the charge. He also said he was required to stay an extra day for business and was charged the same amount for one day as for the preceding four. But was there something good about his Hertz experience?
"When we arrived at the airport for our return flight a very nice employee noticed that one of our group was on crutches and said, 'Stay in the car, I will deliver you to the airline counter,'" Michael said.
Unfortunately, that one act was not enough to overcome his overall negative impression of what he called the company's "short term, bean-counter thinking."
Is it supposed to work like this?
We often hear from consumers who were in accidents and their airbags did not deploy. Recently, we heard from Kevin, of Greenville, N.C., who swerved to miss a child and struck a utility pole with his 2010 Kia.
"The airbags did not deploy, and my seat-belt did not lock when brakes were hit," Kevin said. "The airbag sensor and seat belt had to be replaced along with a list of other things. $9,000 plus worth of damage. My face hit the steering wheel and my jaw was broken as well as two front teeth and number 9 tooth were dislodged. I have to have implants placed for my front two teeth. I spoke with the Kia dealearship and they said it has to hit in a certain spot to go off, just because it hit the front does not mean the airbag will deploy."
It's true that airbags don't deploy in every collision. Believe it or not, this is partly a safety measure. Airbags can cause, as well as prevent, injuries, so the thinking is that they should deploy only in truly major accidents. See our special report on airbags for more information. Kevin might also want to review complaints about Kia airbags. He may want to consult a personal injury attorney to discuss his options.
Clarification needed
Jacqueline, of Bridgeville, Pa., purchased an Emerson LC320EM81 TV set in November 2010, meaning it is not quite a year old.
"Now it won't turn on," Jacqueline told ConsumerAffairs.com. "Walmart refuses to take back and Emerson wants more money for the repair than for the TV, yet I have a warranty for 12 months!!! Simply outrageous!"
While we understand that retailers like Walmart don't get involved in manufacturer's warranty issues, we're a little puzzled why the 12-month manufacturer's warranty does not cover what sounds like a faulty power supply. Jacqueline needs to seek a clarification and explanation from Emerson. Emerson may be claiming that the power supply was damaged by a power surge. If the warranty excludes power surges, Jacqueline may be out of luck.
Remember: All electronic equipment needs to be connected to a surge protector, not just computers.
Luckier than she knows
Barbara of Grants Pass, Ore. was excited when she received a post card telling her she had been awarded a complimentary 8 days/7 nights cruise for two. She was given a number to call for "bonus airfare."
"I have called the number at least 15 times, and all I get is a click and a blank line," Barbara said. "I was excited to get to cruise with Carnival , but was upset about this treatment. What do I do from here? Is this a scam?
It almost certainly is. No one, that we know of, is handing out free week-long Carnival cruises, plus "bonus airfare." Most likely, the scam has already been shut down, which is why Barbara fortunately got no answer to her 15 calls. Most likely, she would have been asked to provide a credit card or bank account number to pay for some small fee, and the scammer would have stolen it.
---